Who's ready for a Nashville, TN roadtrip!?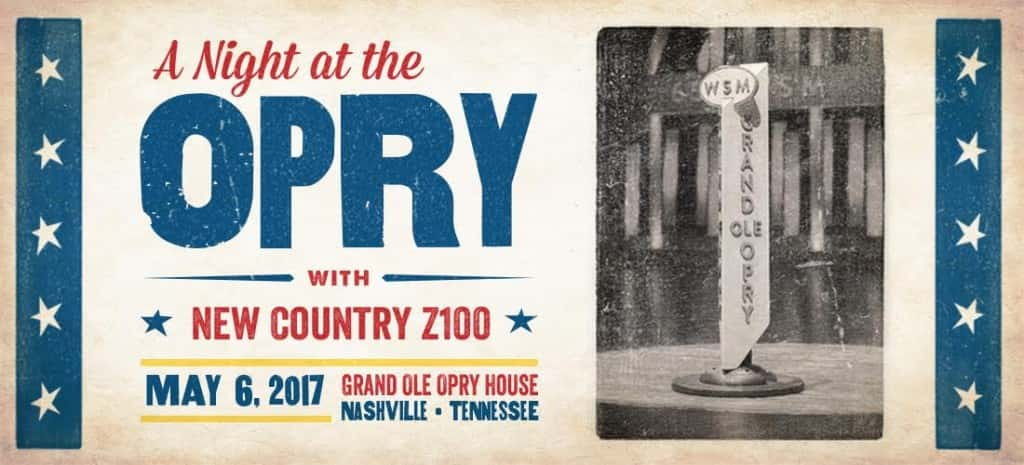 We're going to take all of Southern Illinois down with us to the show that made country music famous, the Grand Ole Opry!  This year's date is set for Saturday, May 6th!  AND, as always, we've got discount tickets available for you, your family and friends, to enjoy a great night of music and fun at the Opry!  These discounted tickets are on-sale NOW and will go FAST!  Just $25!  AND, once again we have an amazing deal for tickets with a backstage tour!  You can meet up with us before the show at 5:45pm with Z100's own Dave McKenzie, then you'll take a backstage tour of the Grand Ole Opry!  You'll also get a commemorative poster for our night as well!  The ultimate Opry experience is extremely limited, and just $45 per ticket!  Click HERE to get your tickets, or on the Opry picture below!
And if you would like to order by phone, you can call 1-800-SEE-OPRY and use the promo code, Z10017 for the $25 discount tickets, or use Z10017UP for the discounted tickets with backstage tour!
Z100 Night at the Opry, Saturday, May 6th, at 7PM!  We'll announce the artists scheduled to perform as they are added!  This is an awesome night, and we'd love for you to come join us in Nashville, TN!

Z100 Night at the Opry is made possible with Accugrow, get a free consultation now, and take the work and worry out of your lawn care concerns this season.  Call (618) 997-GROW! We'll see you in Nashville!