Tuesday, March 28th
Items 1-4 will be available to bid on for the entire 2 hours; from approximately 7:10am  to approximately 9:10am.
Rend Lake College Tuition Waiver for Fall Semester 2017 – ranked the #1 Community College in the nation by "Smart Asset" – Value $1320 (tuition@$110/credit hour)
Condo on the beach in St. Croix for a week (airfare not included. Subject to available dates)   Good for available dates between April 1st – November 1st, 2017.  For info:  stxvipcheckin@gmail.com
Touch of Nature Eclipse package – apartment space sleeps 2 people, has a private bathroom and private kitchen.  It does NOT have a tv or wifi. Guests would need to drive or hike over to the other camp to eat unless they plan to use their kitchen. Check in can be as early as Friday August 18th, check out as late as Tuesday August 22nd, all camp style meals are included for Saturday, Sunday and Monday, adventure activities and educational programs are included on Saturday, Sunday and Monday, prime viewing location of the Eclipse on Monday on or near Little Grassy Lake, live streaming of NASA coverage of the Eclipse should it be cloudy here.  $1,700 value
     4.    Blue Sky Wedding package* – Includes use of Blue Sky's Wedding Gazebo, Waterfall Area, Tuscan Sun Reception Hall, Chairs and Tables, Bar Staffing, and event services for up to 250 people.  Blue Sky Vineyard website here.
* Note:  Winning bidder must schedule event to take place on any Sunday through Thursday excluding all Sundays followed by a Monday Holiday, and the following blackout dates:  August 20th, and 21st, 2017.  Winning bidder must also untilize only vendors that are on Blue Sky's approved vendor list.  Expires March 28th, 2019.  Not redeembale for cash.  In the event that the winning bidder cancel their plans, no refund is due from Blue Sky.  Any cancellation fees imparted by other vendors upon the winning bidder will be the responsibility of the winning bidder, and not Blue Sky.
7am hour only
5A.  17th Street Bar & Grill catering in Murphysboro. BBQ Dinner for 25 includes barbecue, buns, sauce, beans, coleslaw & potato salad.  Carry out only.  Expires December 2017
6A.   Best Seats In The House for Old Dominion at Herrinfesta Italiana; Saturday May 27th.   Once-in-a-lifetime view of concert from ON STAGE!
7A.  Rising Star Guitar – acoustic guitar signed by Brett Young, Cole Swindett, A Thousand Horses, Maddie & Tae, Love & Theft, Chris Lane, Ryan Hurd, Chase Bryant, Gretchen Wilson, Runaway June, the Scott Brothers (from HGTV!) & more.
8A.  Mark Wills signed jersey from Celebrity Softball game Front
9A.  John Deere Trike & Wagon Set donated by Hutson, Inc in Cypress.  Dimensions: 47L x 16.5″W x 18: H  18+ mos.  MSRP  $77.99
10A.  Blake Shelton signed & framed "Best of Blake's mullet" poster! Vintage, baby!
11A.  Luke Bryan concert tickets featuring Brett Eldredge & Seth Ennis  Saturday, June 3rd at the Hollywood Casino Amphitheater.  Lawn seats.
12A.  "Snow Queen" package:  Let Go of the planning stress & make it a magical birthday or child's celebration as the Snow Queen comes to life.  Nothing quite like having this Queen at your party to make it a lasting memory.  Her sister, the Ice Princess, has been known to accompany her, too! For more information nora@riverradio.net   Value $100 – $150/hour
14A.  4-hour guided fishing trip on Rend Lake with Crappie Xtreme and Greg Campbell!  You and a guest, show up at the boat ramp, just bring your fishin' license!  Greg will take you to out on the lake to the best spots!  He provides your poles, jigs, live bait, the boat, the gas, everything!  He'll even clean your mess of fish when you're done!  *must set up a date and time before 12/31/17*  Find out more about Crappie Xtreme!
15A.   1-day OR Weekend rental of a Mini Excavator, or Rubber Tracked Skid Steer from Bobcat of Marion!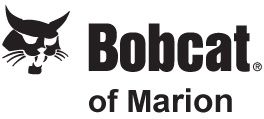 Approximate value of up to $400 depending on which machine the customer choses.  If the customer needs the machine delivered, they will have to pay the delivery fee to deliver and pick the machine up.  However, they are more than welcome to haul the machine themselves as long as they have at least a ¾ ton truck.  All normal rules will still apply in regards to the rental contract.
---
8am hour only
5B.  Chris Stapleton tickets to SOLD OUT show at the Show Me Center
6B.  St. Louis Cardinal v. Milwaukee Brewer tix for Tuesday, May 2nd 7:15 Redbird Club seats with Parking Pass Value $311  donated by the Ike Family of Dealerships, Ike Honda & VW of Marion
7B.  Blake Shelton's signed jersey from Celebrity Softball game.  Front
8B.  Montgomery Gentry "You Do Your Thing" Framed + Matted Plaque feature 8×10 signed picture.  Also "Underground" tshirt
9B.  Southern Illinois Miners' fan pack.  Youth tshirt & hoddie, bat, ball & a couple other Miners' trinkets.
10B.  Sam Hunt concert tickets featuring Maren Morris & Chris Janson  Friday, July 7th at the Hollywood Casino Amphitheater.  Lawn seats.
11B. Joe's Lawn & Snow Service – Spring Clean-up Package.  Trimming, raking, weed-pulling, sweet gum ball clean-up, Joe's got you covered.  Restricted to Williamson & Jackson counties only.  $150-$200 value
12B.  Corey Smith guitar – AUTOGRAPHED
13B.  Country Cares T-shirt Collection –  we have a variety of sizes in adult & youth & will do our best to accommodate the size(s) you need.  Priceless!
14B.  Painted Peace – brightly colored whimsical art by Tra La-La & Painted Peace.  Add a little fun & cheer to your decor.
15B.  Two Night Stay at The Boar's Nest Bed & Breakfast + a $100 Gift Certificate to The Blue Boar Restaurant