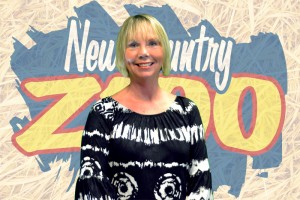 Hi! I'm Tracy and I've been part of this radio family since 2000. Been working in radio since we played vinyl records. Yeah, that's a looong time. I am the Program Director for Z100 so I handle a lot of things behind the scenes in addition to being on air from 10am-2pm weekdays. I've been very fortunate to work in my hometown market my entire radio career. I'm lucky to be
one of those people that looks forward to going to work each day. Really. I love my job & my favorite part is the ability to touch someone's life with as simple a gesture as playing their favorite song, giving a shout out on the air, or lending a hand in a crisis. Each day brings a different set of circumstances so there's never time for boredom. My husband, Kent, and I have Coton de Tulear dogs that we take out on the show circuit occasionally. We hope to breed our first litter this year. You can meet our fur babies here www.egyptiancotons.com. Two grown bonus daughters Bailey & Shelby round out the immediate family. My mother remains my inspiration each and every day. She is ninety and afflicted with Alzheimer's, this woman has the soul of a saint & manages to find joy in every situation. We should all be so lucky. St. Jude Children's Research Hospital & the Alzheimer's Association are my favorite charities & I do my best to contribute and raise money for
them every chance I get. Reach out to me thru email at tracym@riverradio.net, or on FB under my real name….Tracy McSherry-McKown.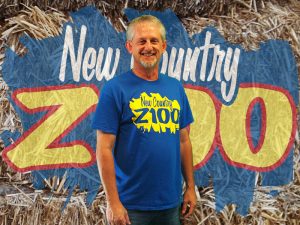 I am one of the voices you hear on News Country Z100. I am the host of the Saturday Morning Oldies Show every Saturday Morning from 6:00 am – 9:00 am.  I also have all of your back-to-back country every Sunday afternoon from Noon-4:00pm, and time to time throughout the week. I started in radio back in the mid eighties, when my dad was the GM for one of the local radio stations.  At the time, I was working for an ambulance service in my hometown of Hannibal , Mo.  I was complaining how burnt out I was, and was asked if I wanted to move to Southern Illinois and learn the radio business.  I said yes and two weeks later I worked my first shift…and that's how radio got into my blood. I love to interact with our listeners, especially when we are at concerts or during our Country Cares for St. Jude Radiothon each year.  I love the opportunity to work with my Z100 family. Kent, 
Tracy
, Shawna, Josh and I have been together for several years and it is a pleasure to get to work with these fantastic people.  The one event that exemplifies that is when we come together for our St. Jude Radiothon.  We LOVE St. Jude Children's Research Hospital.  We believe in the mission of St. Jude Children's Research Hospital and we love it when you help support the Hospital during our Radiothon. I love living in Southern Illinois and everything we have in our region.  I am a huge sports fan including our Southern Illinois Miners, SIU Saluki's and Carterville Lions sports.  A little more about me, I play golf as often and possible, I love spending as much time as possible with my family and we enjoy attending various concerts and events thought out region. I'm pretty active on social media and can be found on Facebook (
http://www.facebook.com/dave.mckenzie
), twitter (@dave_mckenzie), instagram (dave.mckenzie) and Snapchat (dave.mckenzie).  You can also keep up to date by going to my website, 
www.davemckenzie.net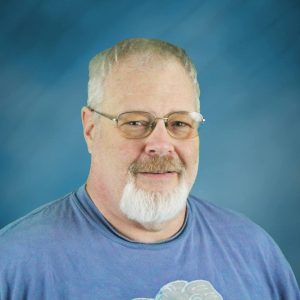 Hi, I'm Brian. As a sophomore at Maine West High School in Des Plaines, Illinois, I was failing my English class.  My teacher, Ms. Pflederer, suggested I try out for school's radio station.  One foot through the door at WMTH, and I knew what I wanted to do with my life. "You mean you can get paid to listen to music and talk to people?  Sign me up!"  After passing sophomore English and then graduating, I followed several classmates to Southern Illinois University at Carbondale, renowned for their Radio/TV program. A more than 20 year career in broadcasting began at WHPI in Herrin and continued with stints at WTAO, CIL-FM and Big Dawg 95.1.  In 1995 I was named the first station manager of WDBX Community Radio 91.1fm, a job I held until 2011. Since 2012, I have been holding down weekends on New Country Z100. I enjoy attending music festivals and concerts, and am that loud fan you'll always find in the Dawg Pound at SIU Basketball games and on the Hill for Saluki Baseball. Follow me on Twitter
@brianrpowell
!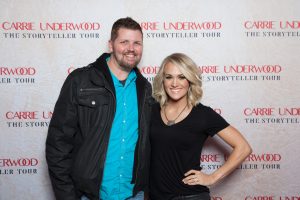 Hey there! My name is Josh Gass and I am the Music Director for Z100 and also do overnights from 12a-6a Monday thru Saturday nights. I like finding new artists, listening to their music and going to concerts! I've been with Z100 for almost 11 years now and I am very involved with helping raise money for St Jude Children's Research Hospital. I grew up listening to radio, watching shows like WKRP in Cincinnati, Dolly Parton's Straight Talk,  Howard Stern's Private Parts and it got me interested in radio. What I love most about my job is connecting with the listeners in studio, on location, playing new music, interviewing new artists and of course being a part of a team that helps support St Jude Children's Research Hospital. When I'm not working I enjoy going to concerts, traveling, hiking and spending time at home with family and of course our fur babies—Monkey, Bizzy and Fat Patty!  You can reach me on facebook at 
www.facebook.com/josh.gass1
.  email @ 
joshg@riverradio.net
, stay up all night, listen live at 
z100fm.com
!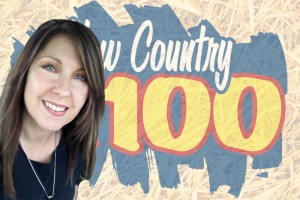 I've been lucky enough to work for this amazing country giant, New Country Z100 on and off since 1995. I work the afternoon shift from 2 – 7 pm central time and I try to make your drive home entertaining and informative. I love my radio family and I love radio. I got into radio out of curiosity at age 18. It's a privilege working with our Southern Illinois businesses to help their business grow. I've had the great honor of meeting and interviewing so many interesting singers and musicians over the years, and I've been a co-hostess for the Grand Ol' Opry 3 times (so far)! My proudest moments however, have come from the many years of fundraising we do for St. Jude Children's Research Hospital. It takes a village, and I'm very proud of ours! 
When I'm not on the radio, I'm a wife to husband Mark and a cat Mom to 3 beautiful and spirited cats: Tuesday Dominique, who will soon be 20, and 'the kittens' Gracie Lou and Angelina Joy, who are 5 years old. I'm an avid recycler and I'm fascinated with the unexplained and have attended and participated in a few 'ghost hunting' investigations with some of the nation's top experts in the field. (By the way, Chittyville School REALLY IS HAUNTED!) 
You can listen to New Country Z100 online at Z100fm.com (listen live) or with the free Z100 app (download from Google Play or the Apple App Store). You can also find me on Facebook, and Twitter (RadioShawna).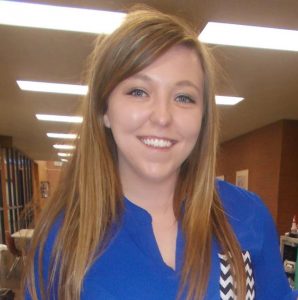 I'm Ashlea and I have grown up in Southern Illinois and currently attend SIU. I was given an awesome opportunity in the summer of 2016 to be apart of the River Radio Street Team and it led to me being hired as a part time DJ/Board Operator for New Country z100. I was so excited for the chance to work for a station I have always listened to and loved as a country music enthusiast. So far I have learned so much, had some great experiences, and met some amazing people who have become some of my best friends.