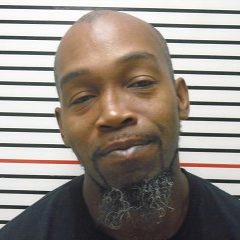 A Cook County man has been sentenced to nine years in state prison in connection to a 2016 incident in the Jackson County Jail.
In a news release, Jackson County State's Attorney Michael Carr says that 41-year-old Travis Winters pleaded guilty to the charges of possession of a weapon in penal institution and threatening a public official.
According to Carr, Winters wrote a letter threatening to stab one of the corrections officers in the eye. A search of his cell turned up one shank. Winters admitted to having another in his possession.