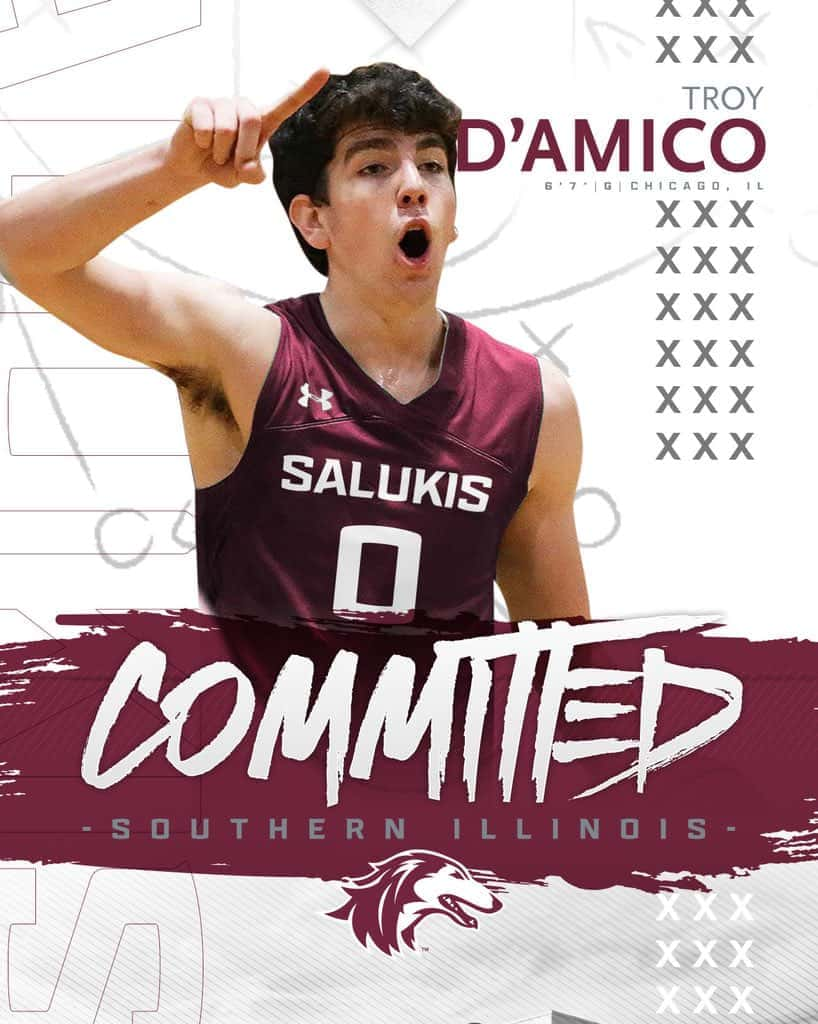 Saluki Basketball received another verbal commitment from the class of 2021 Sunday night.  Niles Notre Dame guard Troy D'Amico announced on Twitter that he intends to sign with the Salukis this November.
D'Amico is the #6 ranked player of the City/Suburban Hoops Report in his class.  The 6'7 guard, who will likely be converted to a forward in Bryan Mullins' scheme, was an All-State First Team selection this past season in 3A ball, averaging 15.6 points, 5.1 rebounds, and 3.0 assists per game.
He was quoted in the Chicago Sun Times as saying "This has been something I've felt in my gut for a while, so why wait?  I thought it was time to pull the trigger."
Other Recruiting News: Salukis are trying to fill their final scholarship for the 2020 season.  SIU could get one of the top grad transfers remaining on the market, Pauly Paulicap from Manhattan (10.4 ppg, 6.6 rpg, 1.8 bpg in 2019-2020) released his Top 5 on Twitter Sunday night, SIU is still in the running.  They face DePaul, St. Bonaventure, Memphis, and FIU.  Paulicap says he'll make his decision next week.