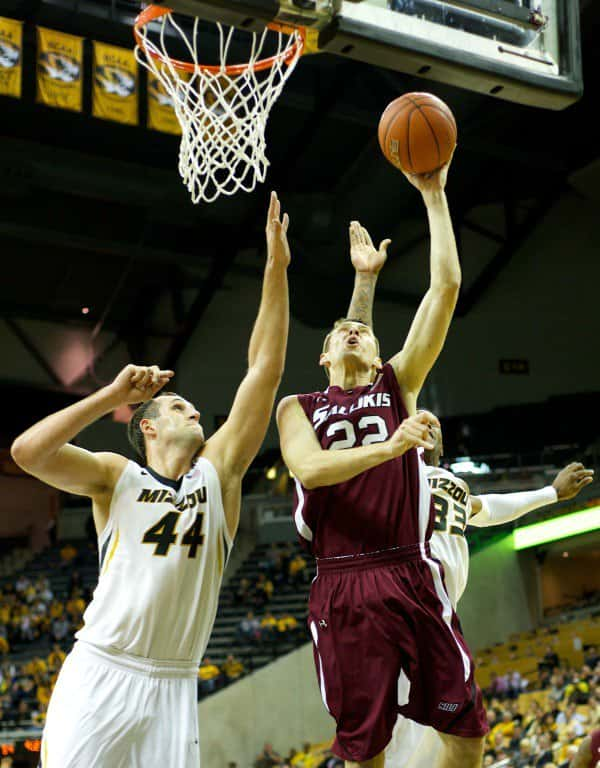 Woodlawn has been searching for a new basketball coach the two and a half months since Brian Gamber took the job at Rend Lake.  According to multiple sources, it looks like the Cardinals finally found the man to take the helm – Dawson Verhines.
Verhines is a Woodlawn native, graduating from the school in 2011.  He then went on to play at Rend Lake College and walk-on at Southern Illinois University.
Verhines was recently sworn in as a Sheriff's Deputy in Jefferson County this past May.
Photo courtesy of siusalukis.com