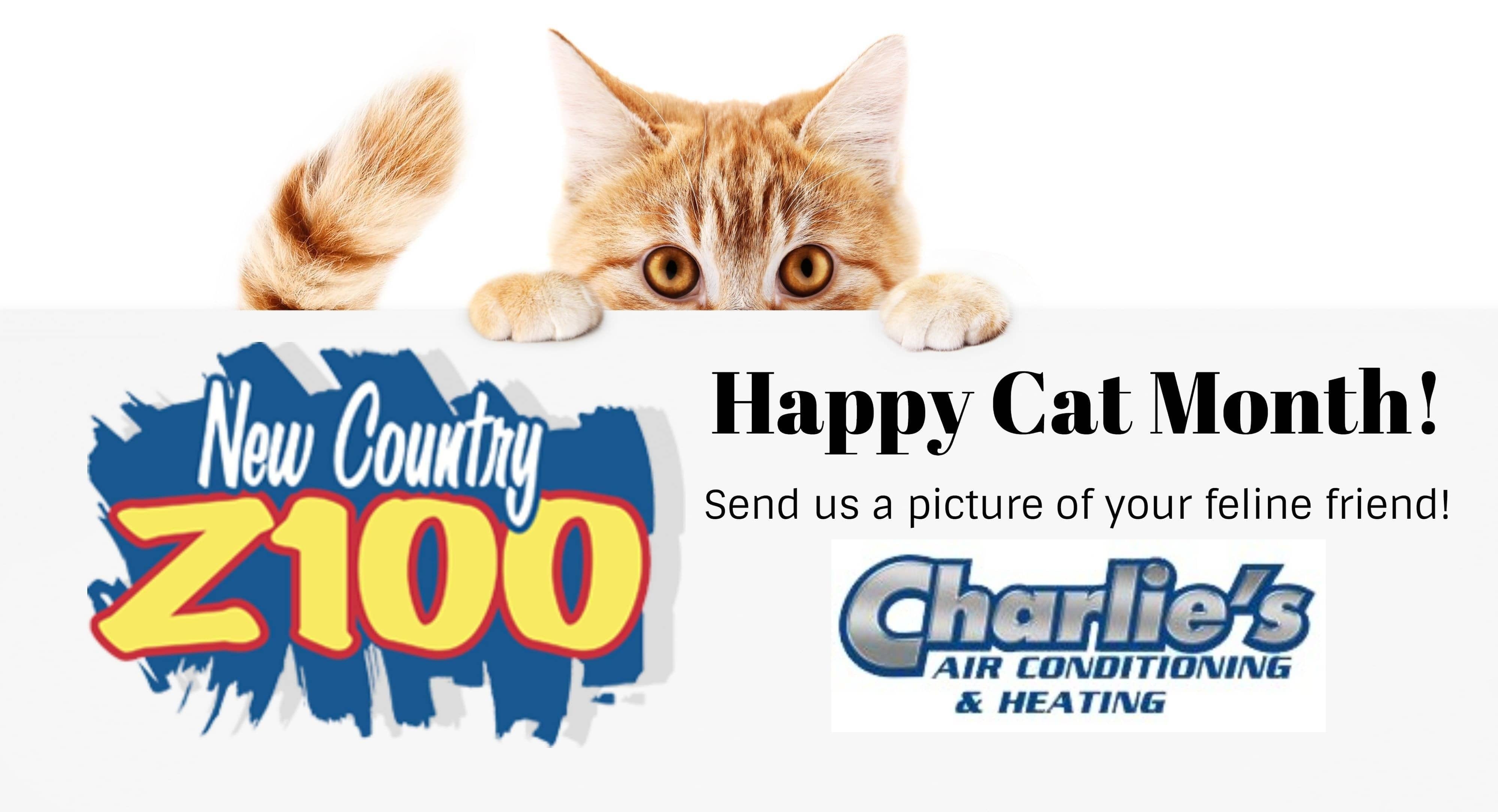 In fairness to our feline friends and the 'equal time rule',
New Country Z100 and Charlie's Air Conditioning and Heating, is honoring your crafty kitties during Happy Cat
Month in September.  Send in a picture of your trustworthy tabby, your
bright-eyed Bengal, your pampered Persian, your beloved barn cat.
Go to Z100fm.com to submit your post and get a glimpse of some of
the coolest cats in the Z100 listener neighborhood.  Happy Cat Month
from  New Country, Z100!
---
---
---