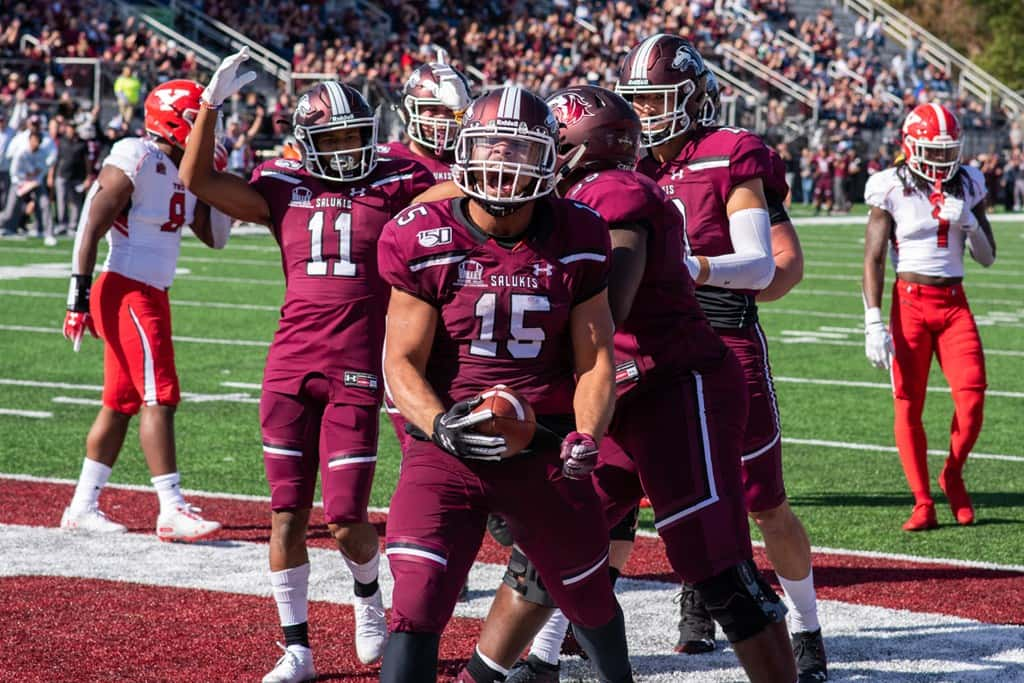 CARBONDALE, Ill. — The Missouri Valley Football Conference unveiled its eight-game spring schedule on Thursday, which begins on Feb. 20 and ends on April 17. No. 24-ranked Southern Illinois opens its league slate with back-to-back home dates versus South Dakota State and Indiana State.
SIU Spring Schedule
Feb. 20 South Dakota State
Feb. 27 Indiana State
Mar. 6 at Youngstown State
Mar. 13 at Missouri State
Mar. 20 Northern Iowa
Mar. 27  — BYE WEEK —
Apr. 3 at North Dakota
Apr. 10 Western Illinois
Apr. 17 at Illinois State
No. 5 South Dakota State, No. 3 Northern Iowa and No. 9 Illinois State are all ranked in the preseason FCS Top 10. Southern also has one non-conference game on its schedule versus No. 25-ranked SEMO on Oct. 23. Attendance policies, kickoff times and TV appearances will be announced at a later date.
The winner of the MFVC regular season will receive an automatic bid to the FCS Playoffs. The playoffs will feature 16 teams (11 conference champions, plus five at-large selections) and will be announced on April 18. Four rounds of games will take place on the weekends from April 24 through May 15. The national championship game will be held at Toyota Stadium in Frisco, Texas.