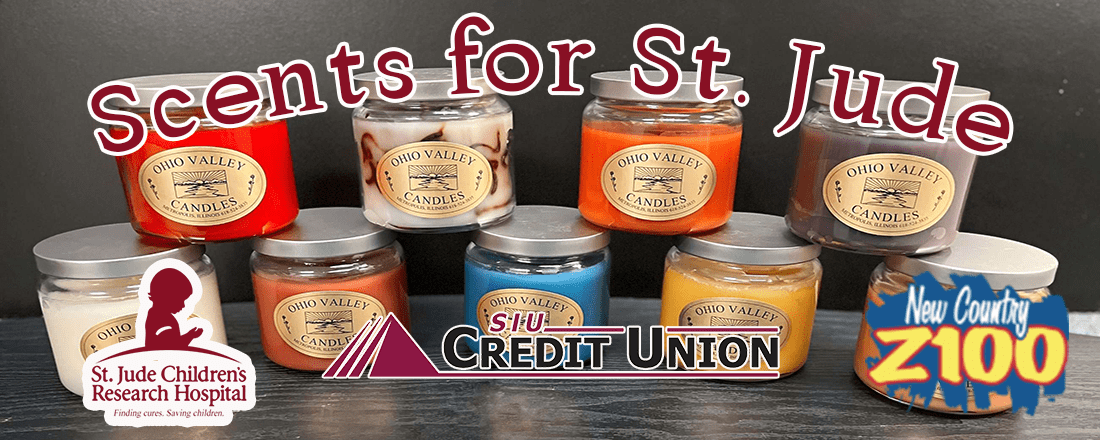 Candles can play a significant role in improving your mood, decreasing your stress and simply providing a more comfortable ambiance!
When the candles you purchase support the lifesaving research at St. Jude Children's Research Hospital, it makes you feel even better!
River Radio is proud to parter with SIU Credit Union to support St. Jude. Stop by our River Radio studios and purchase these Ohio Valley Candles for just $18. Our candles make an incredible gift for yourself of your loved ones, all while promoting the miraculous, life-changing work of St. Jude Children's Research Hospital. We have the popular scents of the season and beyond, so be sure to check in with us today!
Our Current Inventory: (updated 11-8-23  noon)
27 hot pecan pie
7 apple pie
6 pumpkin spice
7 warm maple cinnamon roll
11 flannels and firesides
9 hazelnut latte
11 fresh brewed coffee
4 warm vanilla icing
6 wassail wonderland
1 tinley's popcorn ball
1 candy cane