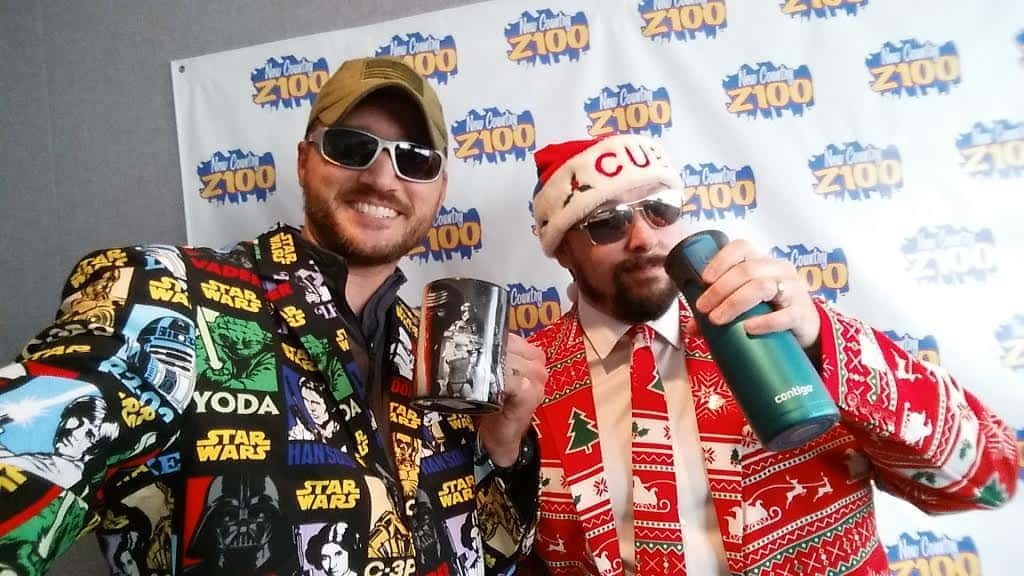 My friend, Tom Harness, stopped by Z100 studio this morning with his #UglyChristmasSuit! Tom has a unique taste in fashion, and a big heart!  He is raising money for "The Promise" in Marion!  This Christmas season, bring Tom out to your business with his ugly Christmas suit, and make a donation to a wonderful charity helping our friends and neighbors in Southern Illinois!  It's the true spirit of the season!  Find out more about the power of the ugly Christmas suit HERE!
And you can find out more about "The Promise" HERE!
In case you missed it, here's the interview from this morning's #KiTC Morning Show!