Steve Falat – General Manager/Market Manager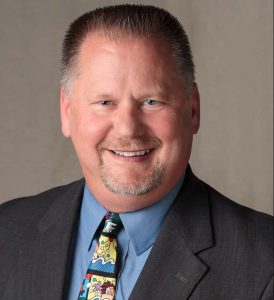 Steve Falat is our General Manager and Market Manager for River Radio, overseeing all 6 of our radio stations across Southern Illinois…WOOZ-FM (New Country Z100) ; WCIL-FM (Today's Hit Music 101.5 CIL-FM) ; WUEZ-FM (Magic 95.1) ; WXLT-FM (103.5 ESPN) and WJPF-AM/WCIL-AM (NewsRadio WJPF).
He began his broadcast career in high school and continued it while a student at Southern Illinois University. As a student, he worked as a paid student staff member of WSIU-FM where he became the Assistant Student Operations Manager. He was also the Continuity Announcer and a News Update Anchor for WSIU-TV. Steve's professional on-air career included stints at WINI-AM in Murphysboro, WCIL-AM & FM in Carbondale, WTAO-FM in Murphysboro, serving as its Program Director & Operations Manager, WDDD-FM in Marion and WOOZ-FM in Carbondale. In 1996 he rejoined WCIL-AM & FM as an Account Executive, and as the company continued to grow in Southern Illinois, became the Sales Manager for the group thru 2006 and in 2007 was promoted to General Manager.
Steve is also the official Public Address Announcer for Southern Illinois University Athletics and formerly for the Southern Illinois Miners professional baseball team in Marion. He serves as Master of Ceremonies for many university, community, and other charitable events throughout Southern Illinois. He is the Master of Ceremonies for the Miss HerrinFesta Italiana Pageant and for the Miss Illinois Pageant.
Steve is currently a member of the Southern Illinois Healthcare Foundation board, the John A Logan College Foundation board and the St. Jude Midwest Leadership board. He is a former President of the Carbondale Chamber of Commerce Board of Directors and of the Rotary Club of Carbondale. He was also a former 12-year member of the SIU Alumni Association National Board of Directors, serving as its Vice President, a two-time President of the Saluki Booster Club, a former member of the Boys & Girls Club of Southern Illinois and was on the SIU College of Business Marketing Department External Advisory Board.
In 2018, Steve was named "Business Leader of the Year" by the Carbondale Chamber of Commerce. He and his wife Jolene are the parents of three grown daughters and have three grandchildren.
---
Operations Manager/WJPF Program Director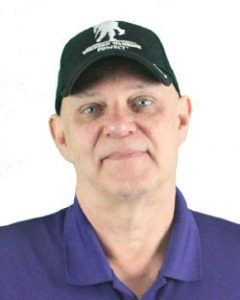 Tom Miller is the host of the News Radio WJPF Morning Newswatch Monday through Friday from 6:00 to 9:00.
Tom has lived all his life in southern Illinois began his radio career in Harrisburg, his hometown, in 1976 and spent much of that time on the music side of radio. But after an unsuccessful attempt to be elected to the Williamson County Commissioners, he was offered the slot as Program Director of WJPF/WCIL-AM as well as the morning show host position.
Since his arrival WJPF has been awarded Medium Market Station of the year, and "Best Public Service Program" by the Illinois Broadcasters Association, as well as being awarded the "Leaders Among Us Award" from the Southern Illinoisan newspaper. Tom is a former member of the Board of Trustees of the Bald Knob Cross of Peace and was also awarded the "Seven Seals Award" by Illinois National Guard for his work on behalf of the Illinois national guard. The "Seven Seals Award" is the Illinois National Guards highest civilian award.
Along with his on-air announcing duties he also serves as the Operations Manager of River Radio and its six radio stations. When not at work Tom spends his time with his girl Kate and his dog Geddy Lee looking for deer across southern Illinois. "In the absence of truth, rumor prevails." – Tom Miller
---
Sales Manager – Clark Lance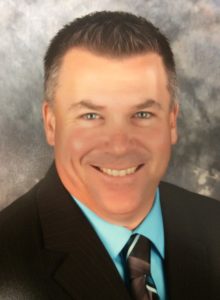 General Sales Manager Clark Lance leads our team of marketing professionals in helping southern Illinois clients grow their business through our 6 radio stations, a full range of digital products, and events.  
Clark began his broadcasting career straight out of high school on-air at WGGH-AM in Marion and while a student at Southern Illinois University-Carbondale also worked at WFRX AM/FM in West Frankfort and WQRL-FM in Benton.   In 1994 Clark joined WCIL AM/FM as sports anchor/play by play announcer before becoming News Director.  He then worked as a reporter at WSIL-TV in Carterville while anchoring morning news for WCIL AM/FM and WOOZ-FM before returning to radio full time as News and Program Director for Zimmer Radio and hosting the WJPF Morning Newswatch.  Clark's on-air career then took him to Springfield, IL where he was News and Program Director and the host of the WTAX Morning Newswatch.  He returned to southern Illinois in 2000 as News Director at WSIL-TV before transitioning to sales as an Account Executive at Zimmer Radio.  Clark also did play by play announcing covering Carbondale, Herrin and Carterville High School Sports during that time.  After a stint as Director of Sales at WMIX AM/FM in Mt. Vernon he spent 5 years as a Regional Representative for Church Mutual Insurance before returning to his first love of radio in 2016.  He has served as Sales Manager for River Radio since October 2016.
Clark has also served as Public Address Announcer for Sesser-Valier High School athletics since 2010.  He has been the PA voice of the Southern Illinois Miners Frontier League Baseball team and the Canadian Wild of Southern Illinois in the National Pro Fastpitch Softball League. Clark currently serves on the Board of Directors for Williamson County CASA. He and his wife Stacey are the parents of three boys and have one grandson.
---
Chief Engineer – Bob Romonosky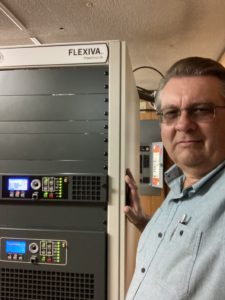 Bob joined the river Radio family in January 2011.  His first job in broadcasting was at WDRW in Eldorado while still attending ITT Technical Institute in Evansville.  After that, it was on to WEBQ in Harrisburg for the next 30 years under three different owners.  
At River Radio, his duties include keeping the six radio stations and two translators on the air 24/7/365.  During the last couple of years, Bob has been busy with a major upgrade to our transmitter plants in preparation for the next transition in radio technology—the move from analog to digital transmission and HD radio.  Stay tuned for these developments!
Bob is a lifelong Harrisburg resident and resides there with his wife Cheri.  During their down time, they love spending time in the Smoky Mountains or down on the Gulf Coast with their toes in the sand.
---
Digital Media Manager – Austin Burklund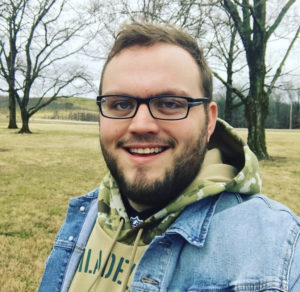 Austin Burklund joined the River Radio Staff in August of 2021. Austin comes back to River Radio after a wealth of experience in the radio industry. Austin began working in radio in 2012 as an intern for Stevie Jay Broadcasting and working with the "Tay and J Show"  in Urbana Illinois. He stayed with the company and got promoted to Commercial Production Director and Producer of "The Jeremy Werner Show". Austin also was a play by play announcer and news anchor for WPXN in Paxton, Illinois. Austin then moved to Southern Illinois where he joined the sales team at River Radio, then moved to Withers Broadcasting in Cape Girardeau to take on their Digital Media Manager role, where he gained experience in digital advertising, website design, and social media management; which is just what River Radio was looking for in their new Digital Media Manager.
Some of Austins's duties include working with the sales team to create dynamic and detailed opportunities for our clients, as well as manage and monitor our social media presence and websites for all of our stations. Austin also helps teach the sales team about the latest in digital advertising and social media trends.
Austin loves taking care of his dog Riggins, riding on the side by side around the farm with his girlfriend Audrey, watching and talking about the Cubs, Eagles, Illini, and Bulls.
---
WOOZ-FM Program Director – Tracy McSherry-McKown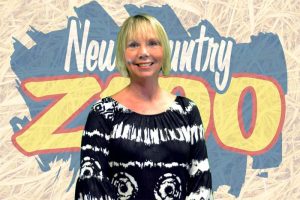 Tracy McSherry-McKown has been part of this radio family since 2000.  She has orked in radio since they played vinyl records.  She is currently the Program Director for New Country Z100, and handles a lot of things behind the scenes in addition to being on air from 10am-2pm weekdays.  Tracy has worked in her hometown market her entire radio career. She says "I'm one of the lucky ones who looks forward to going to work each day.  I love my job & my favorite part is the ability to touch someone's life with as simple a gesture as playing  their favorite song, giving a shout out on the air, or lending a hand in a crisis. Each day brings a different set of circumstances so there's never time for boredom."
Tracy and her husband Kent  have Coton de Tulear dogs that they take out on the show circuit occasionally.  You can meet their fur babies here egyptiancotons.com.  Two grown bonus daughters Bailey & Shelby round out the immediate family. Tracy's mother remains her inspiration each and every day. In her ninties & afflicted with Alzheimer's, this woman has the soul of a saint & manages to find joy in every situation.  We should all be so lucky.  St. Jude Children's Research Hospital & the Alzheimer's Association are her favorite charities & she does her best to contribute and raise money for them every chance she gets.
Reach out to Tracy through her email  tracym@riverradio.net, or on Facebook under her real name Tracy McSherry-McKown.
---
WCIL-FM Program Director/WCIL-FM Morning Show Host – April Ruebke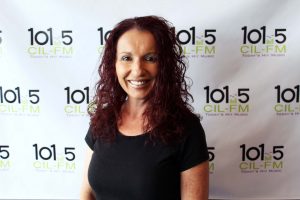 April is a southern Illinois native, and after several years of doing radio and surviving the traffic in St. Louis, she's excited to be back home. April is an animal lover and huge rescue advocate. She is always working tirelessly to get local area animals adopted. You can listen to April on CIL!
---
WUEZ-FM Program Director – Paxton Guy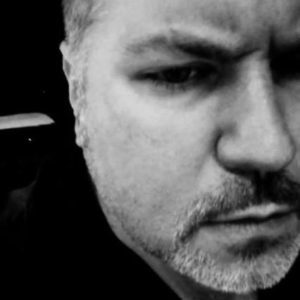 Paxton has been in radio longer than he's been able to drive. He's grateful for the privilege to still do both. A native of Keokuk, Iowa, he's been heard all over the southern Illinois radio dial since 1991. He has also worked behind the scenes in roles ranging from program director, operations manager and creative services.
Paxton has hosted and engineered SIU Saluki football and basketball broadcasts since 2009, and made the jump to River Radio with the SIU broadcast rights.
In addition to making sure that Mike Reis and crew are heard over the Saluki Sports Network, Paxton also writes and produces radio commercials for Saluki Athletics. He will continue to be one of the many voices that will bring you SIU sports coverage across our River Radio stations.
When he doesn't have headphones on, Paxton is probably watching sports. He has a team for every season, and roots for the Salukis (of course), Cardinals, Blues, Patriots, Liverpool FC and Iowa Hawkeyes.
---
WXLT-FM Program Director – Matt Varney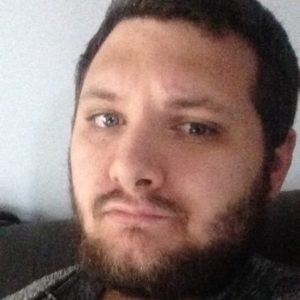 Matt Varney graduated from Illinois State University in May 2016 with a Bachelors of Science in Mass Media with a focus in Radio.
Matt was born and raised in Bloomington-Normal, IL before making the move up to the Chicago suburbs to attend Elmhurst College, where he met his longtime girlfriend Marisa.
After two years at Elmhurst, Matt went back home to finish his degree at ISU.  While at ISU, Matt was part of his student-run radio station, WZND, as a News & Sports reporter and also hosted NPR programming on Saturday and Sunday mornings at WGLT across campus.
Matt is an avid fan of Chicago Bears football, Chicago Blackhawks hockey, Detroit Tigers baseball, Illinois State athletics, and Duke basketball.
When not watching any of his teams, Matt also enjoys watching WWE or dramas on Netflix, as well as reading the occasional novel.  Matt one day would like to have his own national sports talk show.
---
Creative Services Director/Magic 95.1 Host – Gavin Murphy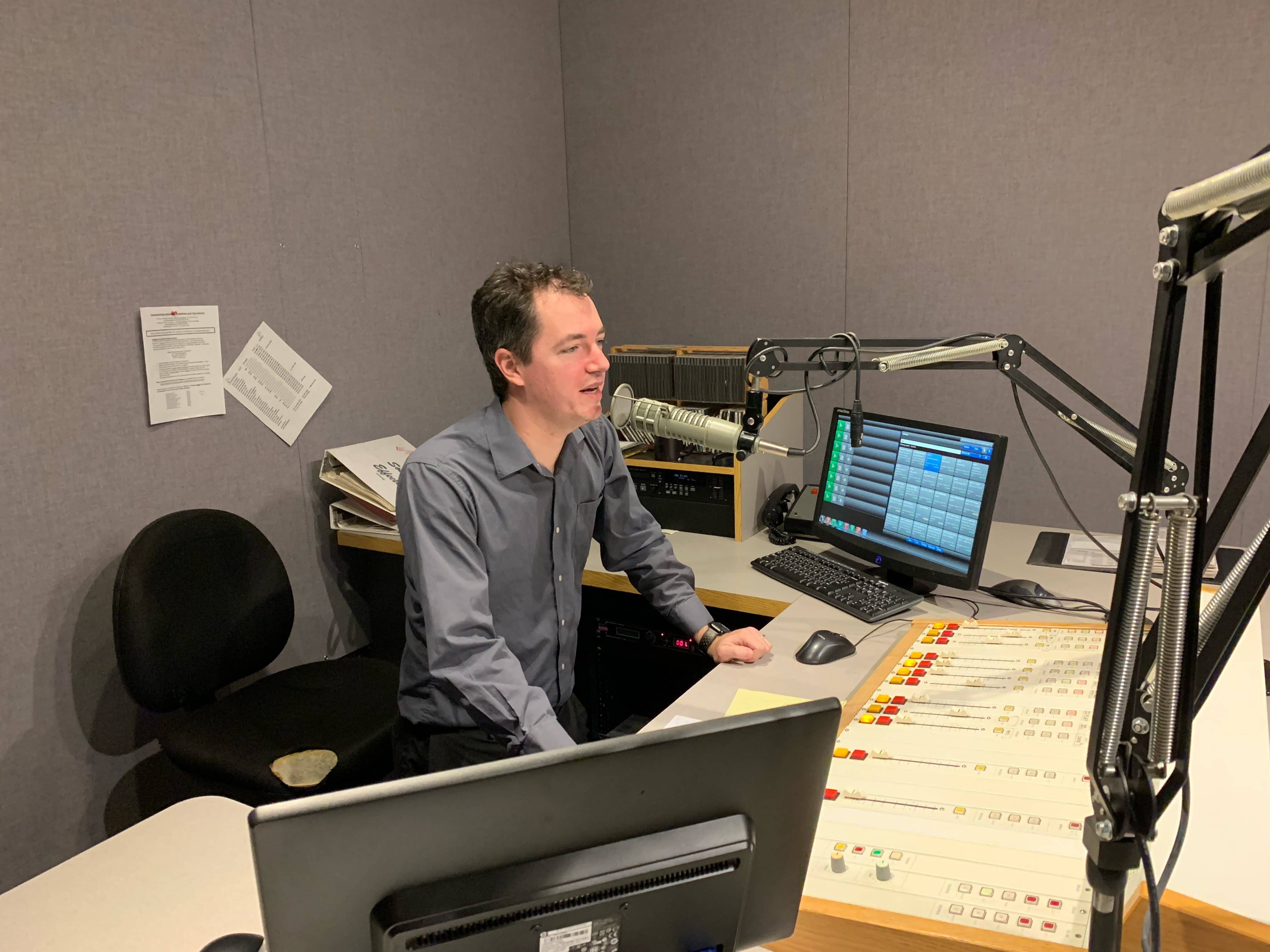 Gavin Murphy has been in and around radio stations all of his life… producing his first radio show at the young age of six! He is excited to be a part of the team on Magic 95.1 during the evening shift, and works as Creative Services Director, as well.In his home life, Gavin is no less busy, with a beautiful wife and 3 lovely kids, Lily, Michael, and Luke. The kids either keep him young or are making him old before his time, depending on the day. In all of his free time, Gavin is a huge movie nerd and is always looking for obscure movies you've never heard of to watch, and then tell you all about if you've got the time.Gavin stays up with you til Midnight weekdays on Magic 95.1, and you can also hear him broadcasting Marion sports. 

---
Regional Sales Coordinator – Dawne Montgomery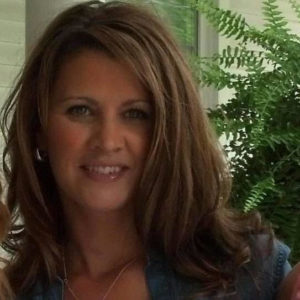 Dawne has been the Regional Sale Coordinator for River Radio of Southern Illinois since October of 2015.  With a background in banking, she made the switch to radio and has never looked back!  Her focus is agency clients but also helps both local and political clients across Southern Illinois. 
Born in Kentucky, she grew up in Southern Illinois.  She also raised her 3 children in the Murphysboro area.   She loves to visit with family, cook, read, and horseback ride when she can.   After her nephew became a patient of St. Jude Children's Research Hospital in 2014, she and her family have devoted their time to raising money for the hospital by participating in the annual St. Jude Children's Hospital Marathon in Memphis as well as the Rock 'N' Roll Marathon in Washington, D.C.  
---
Event Coordinator –Karegan Wodz
---
Sports Director – Mike Murphy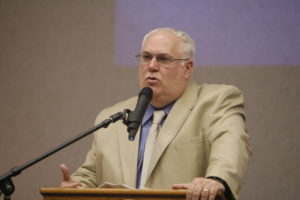 Mike Murphy began his radio career at WJPF AM 1340 in 1976 while still a Radio-TV student at SIU. He started sports play-by play doing Herrin Tiger football and basketball, which only seemed right since he played both sports at HHS in the early 70's. He has also done play by play for other High Schools including Carbondale, Murphysboro, Carterville, and Marion.
Mike has also had the privilege to do play by play for SIU football, basketball and baseball and is still currently the play by play voice of the John A. Logan Volunteers Men's basketball team.
Mike and his longtime broadcast partner Scott Hudson have won three Silver Dome Awards for their work together in the categories of Sports PBP and Best Broadcast Team. Mike is also a former winner of the Merle Jones Journalism Award and a member of the IBCA Basketball Hall of Fame and the Herrin High School Sports Hall of Fame.
The award-winning Saturday morning sports call-in talk show "SportsVoice" has been around since 1979 and is now heard on five River Radio Stations every Saturday morning from 8 to 10 as well as streaming across the country. SportsVoice also has done countless shows On Location and has become a fixture before SIU home football games.
Mike can also be heard during basketball season with Paxton Guy on Monday night's "In the Dawghouse" talking SIU Sports and Tuesday night with Talkin' Vols featuring Logan Athletics.
Some of Mike's broadcasting highlights include SIU Basketball trips to Hawaii, The Great Alaskan Shootout, Las Vegas, and Puerto Rico. Also listed high on the list would be calling the State Championship football games for Zeigler-Royalton and Carterville as well as announcing a second place finish for his own Herrin Tigers at the State Basketball Finals.
---
Administrative Assistant – Brenda Bender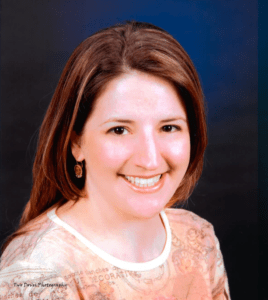 Brenda has been with River Radio for over ten years now – closer to twenty, if you don't count that three year period when "they were on a break."  She has played many roles in her time here, but none as impressive as that of monkey trainer.
Born and raised in Southern Illinois, Brenda dreamt of a life of bright light, big cities.  After realizing she is actually more hermit, less Hollywood, she packed up her bags and headed to the woods with her husband, five fur babies, and occasionally, a smart but sullen teenager who is constantly "triggered?"
In her spare time, Brenda watches too much television, bites her fingernails (only one hand though), and writes thought provoking biographies.