Stuff from today's Kent-In-The-Country (#KiTC) Morning Show!  1-27-17
1.)  Kraft-Heinz company is not spending the money for a super-bowl ad this year.  Instead, they are going to use that money to give all of their employees a day off.  The Monday after the Super-Bowl!  YES!  Plus, they will be bringing a petition to the US Congress to make the Monday after the Super-Bowl a holiday!  Hat's off to these guys!  (click HERE for audio)
2.)  Mama June is coming back to TV!  Say what you want about "Mama June", but when I talked to her a few years back, I could tell she had some smarts about her.  Honey Boo Boo was cancelled 3 years ago, but she is back on WEtv starting in February!  The show, Mama June: From Not to Hot! will showcase Mama June in a dramatic transformation where she loses 150 pounds!  Her family is behind her 100%!  Should be fascinating to see the change.  Today, I shared The Ballad of Honey Boo-Boo by Brad Paisley!  (click HERE for audio)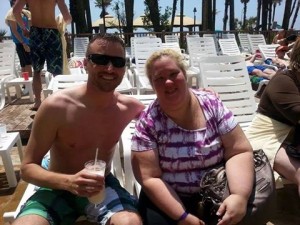 3.)  Big Mac special sauce is selling for hundreds, and in some cases thousands of dollars on ebay!  McDonald's gave away 10,000 bottles of the special sauce, and folks who were lucky enough to get them have been trying to sell 'em online.  Remember the jingle?
4.)  SAVE-the-DATE!  Saturday, February 18th!  Pinckneyville KC Hall!  It's the 11th Annual Priebe Brothers Band Benefit for St. Jude!  It's the biggest one-night party for St. Jude on the planet! I'll have ticket information next week!
5.)  Click HERE to sign up for the Quest for a Million Pennies!  Next week I'm headed down to Cypress Grade School for our next sweet treat party with Larry's House of Cakes!
6.)  AND…did you know that Kenny Chesney's new song "Bar at the End of the World" was written by David Lee Murphy?  Pretty cool!  I had his brother, sports man extraordinaire Mike Murphy in the studio for an update! (click HERE for audio)