It's gonna be 70 degrees today!  The groundhog was drunk when he was drug out of his home!  Woooohooooo!
1.)  Happy Birthday "Larry the Cable Guy"!  I found out today that Larry the Cable Guy's real name is Daniel Lawrence Whitney.  Just a little fascinating fact for your next trivia night fundraiser coming up!  My favorite Larry the Cable Guy stuff is when he voiced "Mater" in Disney/Pixar's, Cars!  Here's one I love!
---
2.)  The "thimble" is going bye-bye.  Monopoly is making room for a new game piece, or "token" as it's called, by getting rid of an old classic. Hasbro revealed today that the thimble is being retired from the iconic board game. The thimble token is seen as being outdated, just as the other retired pieces like the iron, the horse-and-rider and the howitzer were. Hasbro recently conducted an online poll where fans could vote on a new replacement token. The winner will be announced on March 19th, which is World Monopoly Day.  In the mean time, how about a friendly game of Monopoly at the Harrisburg Elks Monopoly Tournament!  The date is set for Saturday, February 25th!  All proceeds will benefit CASA of Saline County!  (click HERE for audio) (click HERE for official facebook event page)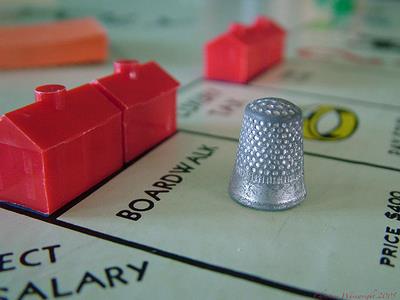 ---
3.)  Thank you to everyone who bid on our Dustin Lynch Pepsi Party Porch VIP concert tickets!  Final total was $255 for St. Jude!  Don't forget, the show is sold out, but you still have a chance to win tickets and meet n' greets at the Pepsi Pre-Party at Just One More Bar and Grill in Marion from 2-5pm on Sunday afternoon!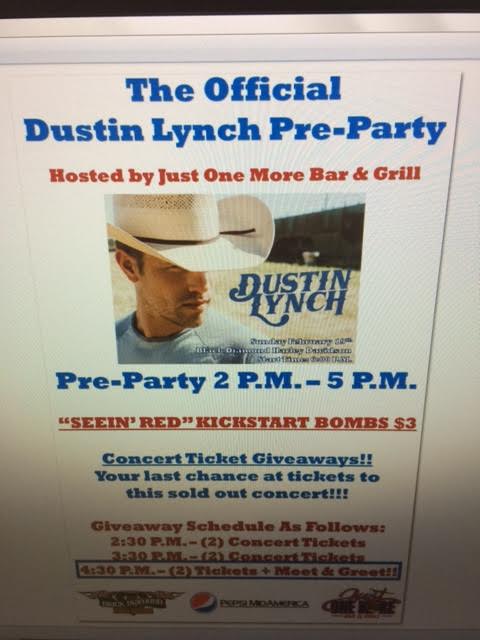 ---
4.)  My #fridayflip!  Why am I so addicted to Bottle-Flipping!?!?  I've started something new topay… A "Friday-Flip"!  Here's the first one, 5:45AM, Z100 studio, Casio 48 keyboard.
---