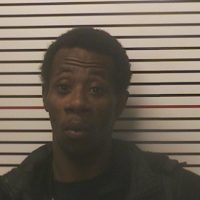 A Carbondale man has been arrested on attempted burglary charges.
According to the Carbondale Police Department, 26-year-old Dewayne Perrian was arrested last Thursday afternoon.
A press release states that officers responded to the 500 block of South Rawlings to a report of a suspect attempting to force entry to a residence.
When police arrived at the scene, they spotted Perrian fleeing on foot. He was captured after a short foot pursuit. He was taken to the Jackson County Jail.