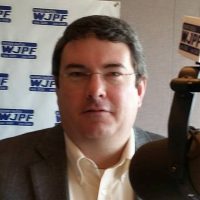 BENTON, Ill. (WJPF) — The Franklin County Board has a new member.
Matt Donkin was appointed to the board Tuesday night following the resignation of Stephan Leek. Donkin will serve out the remainder of Leek's turn that ends November 30, 2020.
Donkin is also currently the superintendent for the West Frankfort School District.