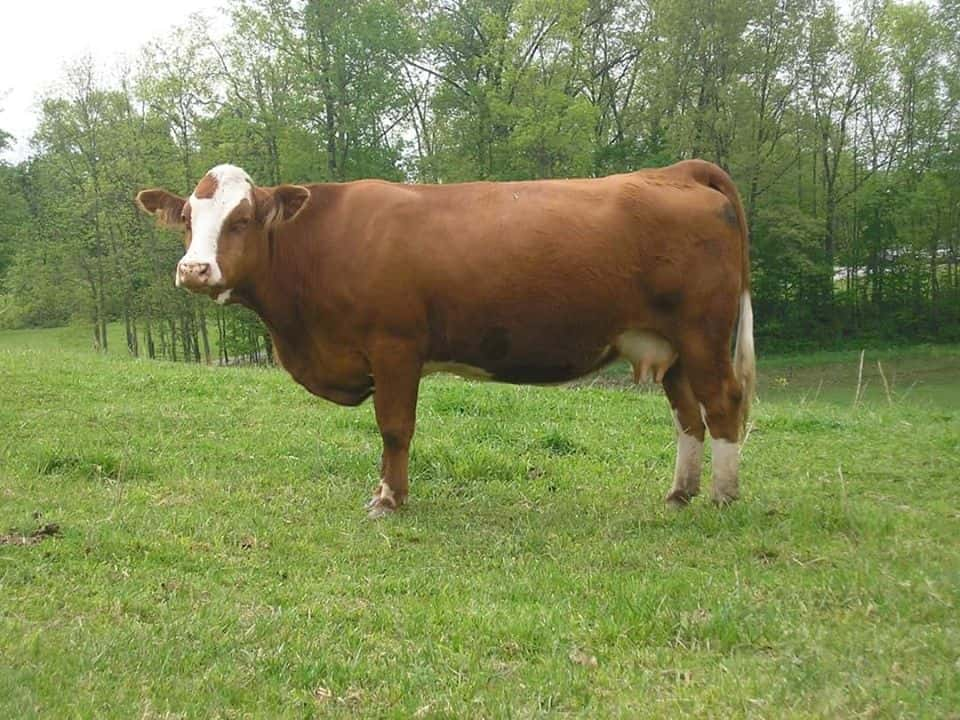 UPDATE:  THE COW HAS BEEN FOUND, AND BACK IN IT's ORIGINAL HOME!  THANK YOU FOR YOUR HELP!
---
Have you seen this cow?
This one got loose the other day from CJ SIMMENTAL RANCH in Union County.  Chuck Weilmuenster gives a description from his facebook page…
"Chuck Weilmuenster
I have a cow that is loose in the Boyd Rd./Sinkhole Rd. area of Union County. She is A red simmental with a white face and has a slit in her right ear and a red spot on the right side of her forehead. Her picture is attached. Please contact me here if you see her.."
If you happen to see her, contact CJ SIMMENTAL RANCH!  Thank you!
CJ SIMMENTAL RANCH
Chuck & Jeanine Weilmuenster
Address :
3235 U.S. Hwy 51 S. Loop
Anna IL 62906
Phone:618.303.4414
Email: cattleman56@gmail.com