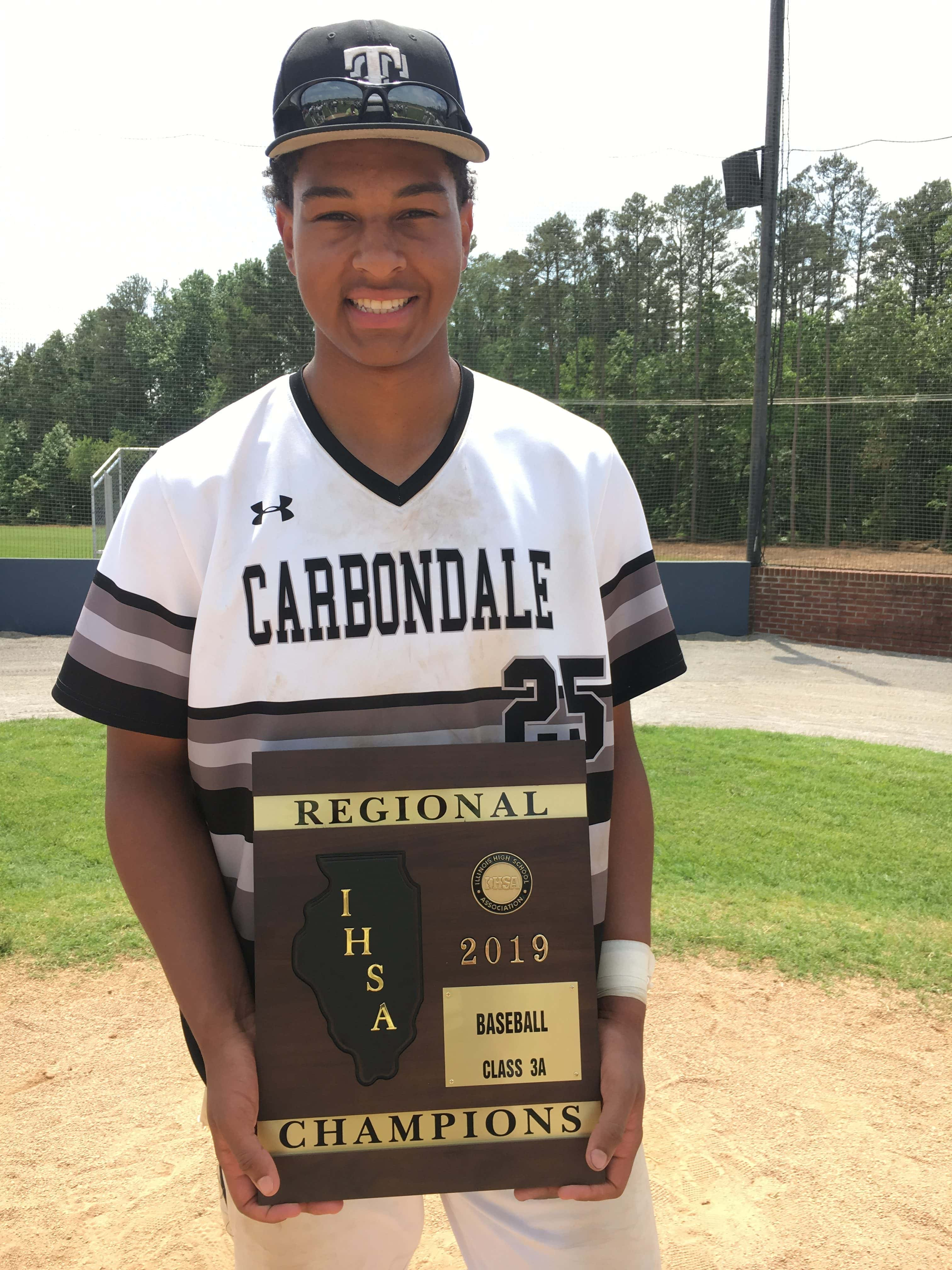 James Baltz was part of eight Conference and Regional championships in three different sports for the Carbondale Terriers. He also participated on the high school bass fishing team! Unfortunately, James' senior baseball season was cancelled but he will be attending Lewis and Clark Community College on a baseball scholarship.
James' junior year was his best, posting a .297 average with five doubles, a triple, and a home run while he batted in 14 runs through 26 games.
---
If you know a senior athlete (high school or college!) who's season was cut short due to the Coronavirus please nominate them on our Senior Hot Shots page for a chance to be recognized!