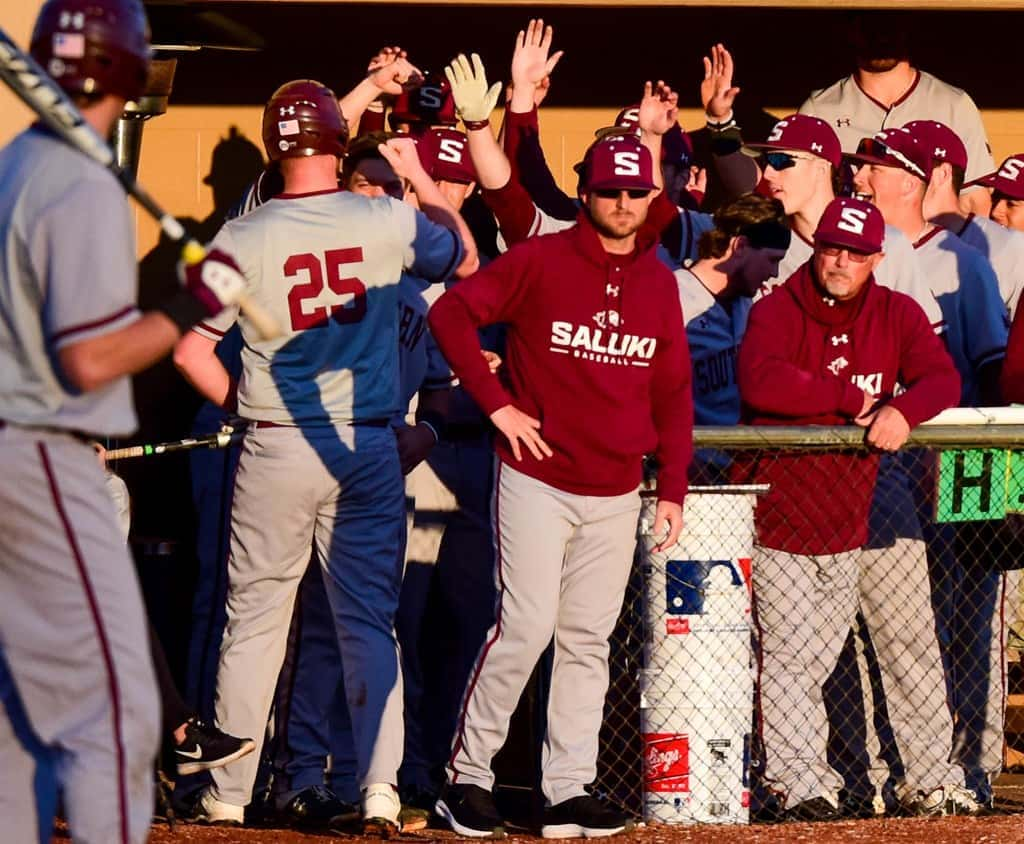 CARBONDALE — Thursday night on Twitter, a video surfaced of former SIU Baseball pitcher Mason Hiser using a racial slur multiple times on Snapchat.  The video appeared to be from this past Martin Luther King Jr. Day as it also sported the Martin Luther King Jr. Day filter.
Several on social media contacted SIU through a variety of means, leading to a swift response from the university.
"We are aware of the social media post by a former student athlete," the university said in a statement.  "This individual has graduated and is no longer enrolled.  We condemn the extremely offensive, hateful comments in the post, which are in direct opposition to our values as an institution.
"Diversity and inclusion are embedded in our mission.  We urge all members of our community to model our values and demonstrate respect for other," the statement continues.  "Now, more than ever, we need to come together to oppose racism through education and constructive action.  We will continue to focus on creating a welcoming, inclusive culture and take all necessary steps to evaluate and improve what we do."
Additionally, SIU Baseball has their 2021 Baseball Roster page already up.  Hiser does not appear on the roster.
Photo from siusalukis.com