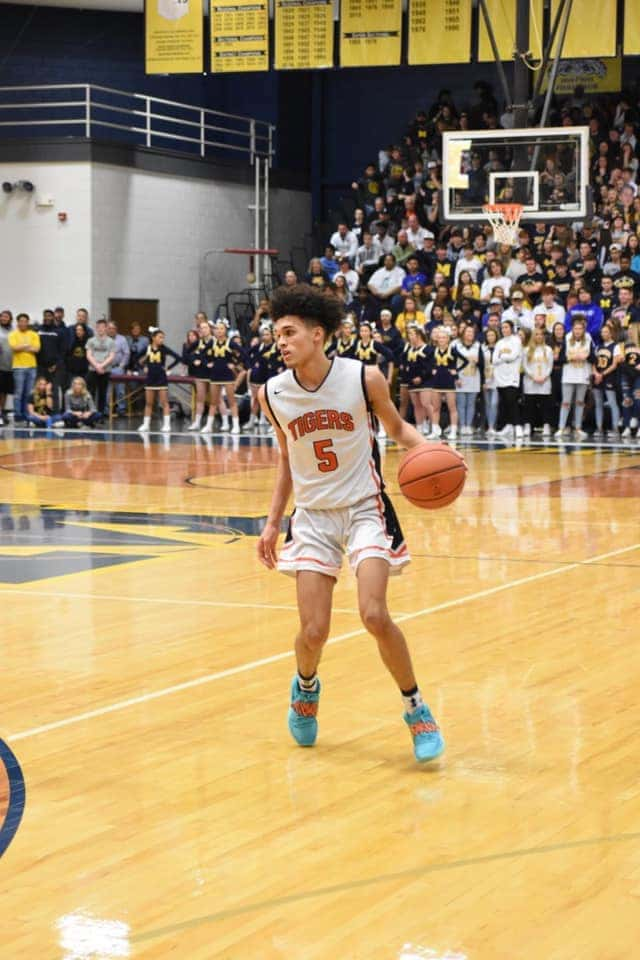 The Rend Lake Warriors continue to target local stars and they continue to hit on them too.  Late Thursday night it was announced that Herrin's Brandon Anthony has verbally committed to Rend Lake.
The 5'11" point guard scored 1292 points in his career for the Tigers, averaging 18.7 points.  Anthony also averagd 5.3 assists, 3.6 rebounds, and 2.3 steals.
Anthony is a three-time SIRR All-Conference selection and two-time All-South selection.
He joins a crew of mostly local commits that have been recruited heavily the past six weeks by new Rend Lake coach Brian Gamber.  Anthony is the sixth to commit to Gamber's program, joining Mt. Vernon's Jackson Creel, Nashville's Terry Pelcynzski, Woodlawn's Race Rynski, Breese Mater Dei's Jacob Schadegg, and Fairfield's Kane Hixenbaugh.