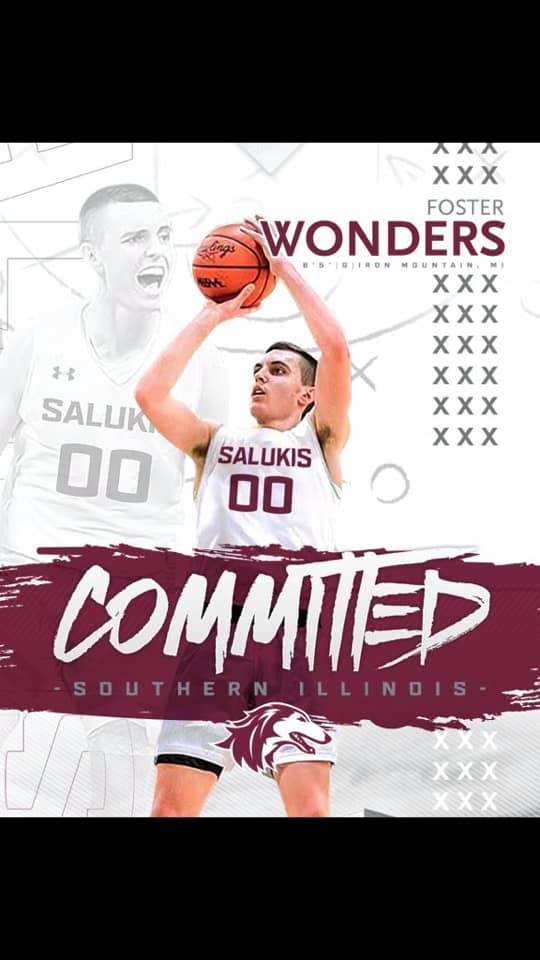 Monday afternoon Saluki Basketball received another commitment from a 2021 prospect: Foster Wonders, a 6'5 shooting guard from Iron Mountain, Michigan.
"As a kid, my dream was always to play Division 1 basketball," Wonders says in his statement.  "I knew how hard it would be to get to this level, so every day I committed myself to improving every aspect of my game."
As a junior this past season, Wonders was an All-State First Team selection in Michigan's Division 3, averaging 27.4 points, 7.8 rebounds, 2.4 assists, and 1.9 steals per game for a 21-1 Mountaineers squad.
Wonders was selected as the Upper Peninsula's Mr. Basketball the past two seasons and helped his team to a runner-up finish in Michigan's State Tournament his sophomore, a game that ended in controversial fashion.
SALUKIS PROVIDE COVID UPDATE: SIU Athletics tweeted out Monday afternoon that of the 127 student-athletes that have returned to campus the past few weeks, just one has tested positive for COVID-19.  Individuals who had contact with the individual who tested positive have been notified and quarantined by the Jackson County Health Department.