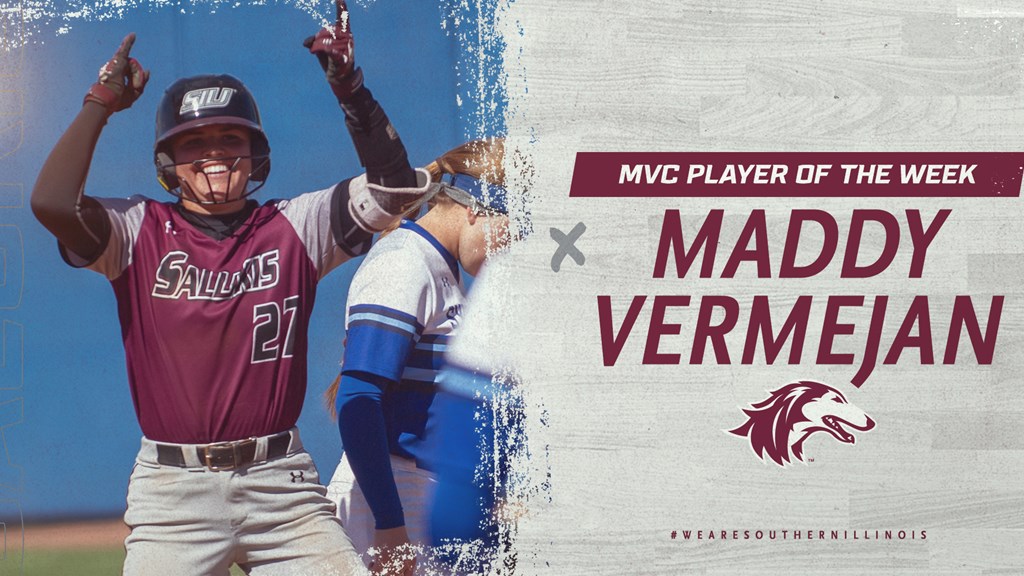 Southern Illinois University redshirt senior second baseman Maddy Vermejan has been named the Missouri Valley Conference Player of the Week, the conference announced Monday.
Vermejan slashed .500/.750/.714 to help SIU extend its win streak to 14 games with wins over No. 22/24 Mississippi State and Mississippi Valley State. The redshirt senior went 2-for-4 with a double, four runs scored, three walks and two stolen bases.
The Lemont, Ill. native played an integral role in Southern defeating No. 22/24 Mississippi State, as she went 1-for-2 with three runs scored, two walks and a stolen base. Against the Devilettes, Vermejan went 1-for-2 with a double, a walk and a stolen base in SIU's 5-0 win over Mississippi Valley State.
Vermejan currently leads the league in both walks (7) and stolen bases (5).
The Salukis, who improved to 6-0 with a 5-4 win over Stephen F. Austin on Monday, open the home portion of their 2021 schedule when they host the Coach B Classic, beginning Friday, Feb. 26. The three-day event features DePaul, St. Louis, Ball State and Austin Peay.