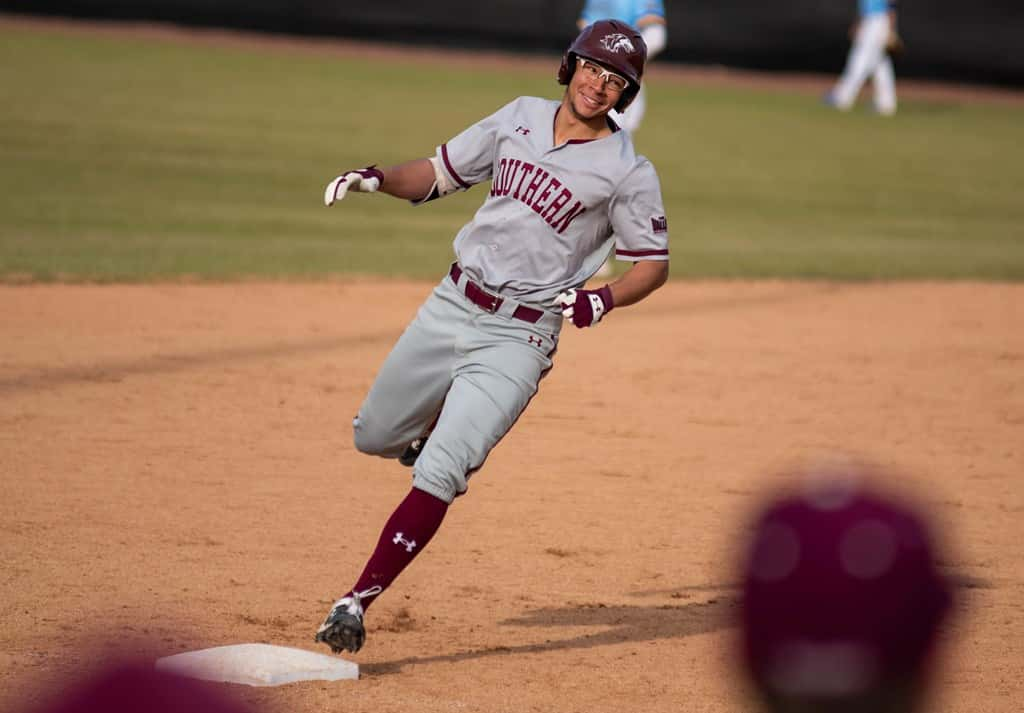 CARBONDALE, Ill. – The SIU at Valparaiso baseball series schedule has been adjusted due to weather, and SIU has added a home game on Tuesday, April 27, vs. Murray State, head coach 
Lance Rhodes
 announced today. The SIU-Valpo series was adjusted due to forecasted weather. The SIU-Murray State game gives SIU the maximum allowed 56 regular season games, after SIU had its April 9 game against Bellarmine canceled due to lightning.
New SIU-Valpo Series Schedule (Emory Field // Valparaiso, Ind.)
---
Friday, April 23 » Noon doubleheader (9-inning game, followed by a 7-inning game)
Saturday, April 24 » 1 p.m.
Sunday, April 25 » 1 p.m.
Audio of all four games at Valparaiso will be available free on SIUSalukis.com/Watch and SIUSalukis.com/BaseballTuneIn.
Tuesday's game vs. Murray State will start at 6 p.m. at Itchy Jones Stadium.