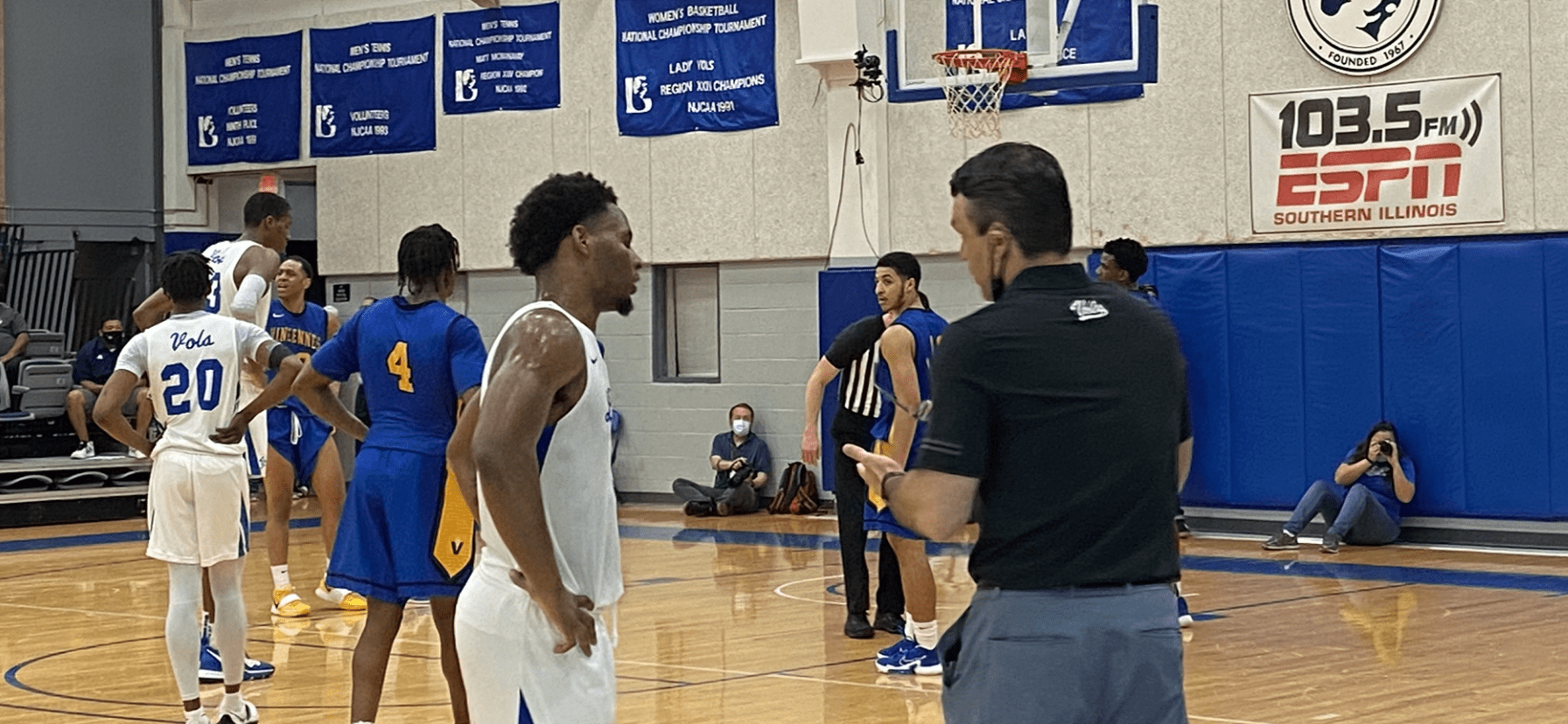 The John A Logan men's basketball team received their preseason ranking on Monday.  The first NJCAA poll of the season has the Vols as the #6 JuCo team in the nation.
Head coach Kyle Smithpeters has a tall task ahead of him with no Jay Scrubb, no Sydney Curry, and no Jamarion Sharp for the first time in three years.  The Vols do return starting point guard Cam Alford to the lineup and Detrick Reeves who is expected to be healthy after a freshman season riddled with knee problems.
Other returners include local products in Jackson Connor (Marion) Dawson Yates (Pinckneyville), and Carterville natives Justin Johnston and Austin Garbe.
The Vols also have multiple newcomers including former Indiana State guard Cobie Barnes and former Bradley guard Sean East.
The Vols open the season at the Three Rivers Classic in Poplar Bluff, Mo. against #5 Mineral Area.