1.)  Let's go back in time 70 years!  The number one song in the country for 14 straight weeks was, "So Round, So Firm, So Fully Packed" by Country Music Hall-of-Fame member, Merle Travis!  I'd like to see Luke Bryan cover this one!
---
2.)   Even the cows were voting on "The Best of the Best" today!  It was all about the best cheeseburger in Southern Illinois this morning, and I heard from folks all over, but this call from Waltonville was awesome!  I think the cows were voting against the farmer!  (click HERE for audio)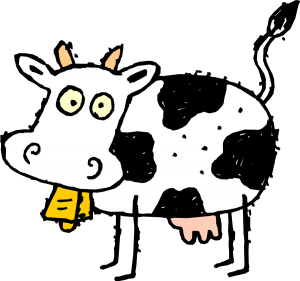 ---
3.)  The "Best of the Best"!  The cheeseburger is one of my favorite food groups!  And people are passionate about their burgers, and the places to get a good cheeseburger!  I had votes for Liz's Cafe in Eldorado, The Mills Cafe in Carrier Mills, West Frankfort Bowling Alley, Chuck's BBQ in Herrin, Lou Dean's in Hurst, The Corner Pocket in DuQuoin, Bonnie Cafe, Seasoning's on the square in Benton, The Italian Club in Coelo, JT's on the Hill in Zeigler, Jack's Meat Market in Murphysboro, and on and on and on!! I didn't have time to get all the phone calls on the air!! So many great cheeseburgers, so little time!!  In the end, after the votes were counted and tallied, the top-vote getter, and going onto the Best of the Best WALL of FAME is… Mike's Drive-In!  West Frankfort, IL!  Thank you for all of the calls, and comments, another round of "The Best of the Best" is coming up next Wednesday!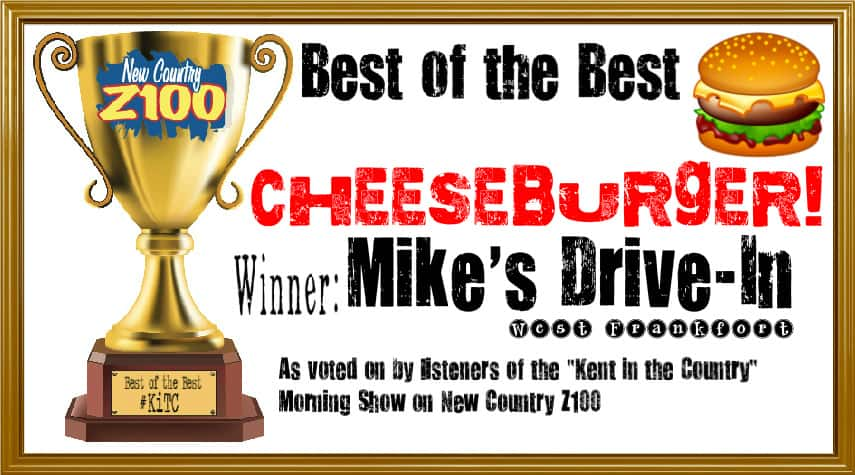 ---