Every week join Kent Zimmer, as he takes you backstage at the Grand Ole Opry!  It's "Backstage with Banterra"!  You'll get a sneak peak at upcoming shows, inside information on what's happening at the Opry, and a look backstage at the show that made country music famous!  Dan Rogers, Director of Marketing and Communications, and otherwise known as "Opry Dan" on New Country Z100, joins the #KiTC Morning Show every Wednesday morning! And in case you miss it, you can always catch up with everything "Opry" right here! Just scroll down for the radio interviews!  Banterra, more than a bank.  Your partners… for life.
Backstage 8-22-18 "Garth on the Stage"
Backstage 8-29-18 "All about the Oak Ridge Boys"
Backstage 9-5-18 "Recap of Garth's visit"
Backstage 9-12-18 "Chris Janson's Harmonica"
Backstage 9-19-18 "Dustin Lynch is officially in!"
Backstage 9-26-18 "Fall into Country with the Opry"!
Backstage 10-4-18 "Tribute to Ray Charles"!
---
Backstage 10-10-18 "93rd Grand Ole Opry Birthday"!
---
Backstage 10-17-18 "Charlie Daniels Standing Ovation Song"!
---
Backstage 10-24-18 "Opry Goes Pink"!
---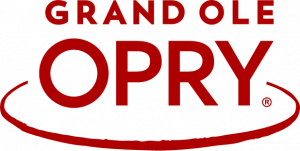 ---