MONDAY to FRIDAY -- 10:00 AM - 02:00 PM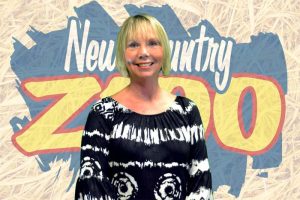 Hi! I'm Tracy McSherry-McKown & I've been part of this radio family since 2000.   Been working in radio since we played vinyl records.  Yeah, that's a looong time.  I am the Program Director for Z100 so I handle a lot of things behind the scenes in addition to being on air from 10am-2pm weekdays.  I've been very fortunate to work in my hometown market my entire radio career.  I'm lucky to be one of those people that looks forward to going to work each day.    I love my job & my favorite part is the ability to touch someone's life with as simple a gesture as playing  their favorite song, giving a shout out on the air, or lending a hand in a crisis.  Each day brings a different set of circumstances so there's never time for boredom.
My husband, Kent, and I have Coton de Tulear dogs that we take out on the show circuit occasionally.  We hope to breed our first litter this year.  You can meet our fur babies here egyptiancotons.com.  Two grown bonus daughters Bailey & Shelby round out the immediate family. My mother remains my inspiration each and every day. Ninety & afflicted with Alzheimer's, this woman has the soul of a saint & manages to find joy in every situation.  We should all be so lucky.  St. Jude Children's Research Hospital & the Alzheimer's Association are my favorite charities & I do my best to contribute and raise money for them every chance I get.
Reach out to me thru email at tracym@riverradio.net, or on FB under my real name….Tracy McSherry-McKown.