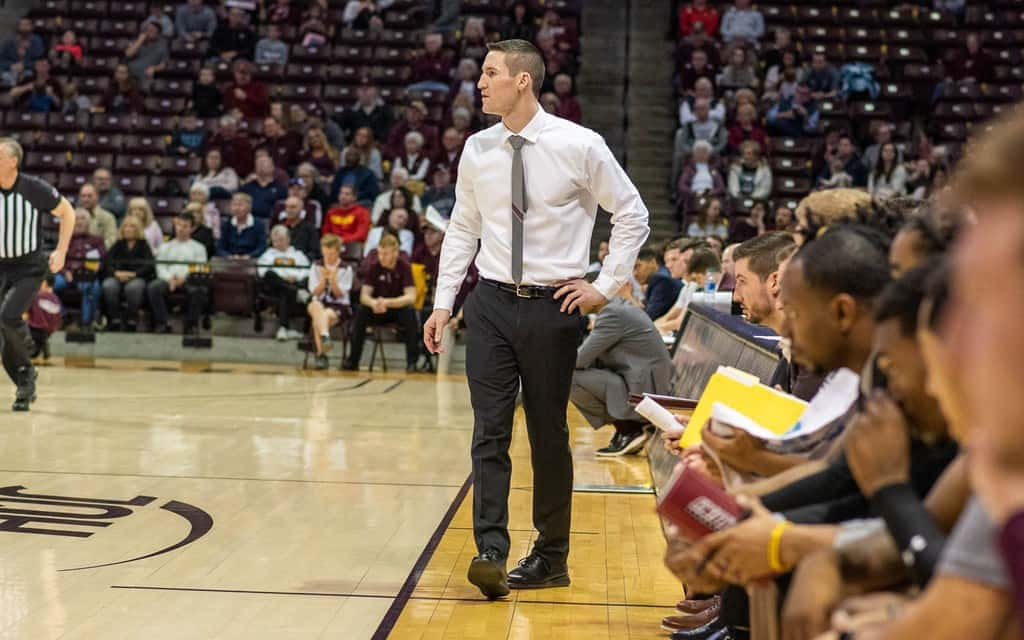 CARBONDALE — Saluki Basketball has been starved for commitments this offseason, with just J.D. Muila committing to the team before the spring signing period opened up last week.  Meanwhile, Bryan Mullins and company has had to contend with five total transfers from last year's roster, including starter Aaron Cook.  Things finally turned around a bit for the Salukis this past weekend, however, when they received a pair verbal commitments from two D2 transfers.
Friday night, Steven Verplancken, a 6'4″ guard from Glenville State College announced he committed to SIU.  Verplancken averaged 16 points in his freshman season with the Pioneers and was thrilled to "achieve [his] childhood dream of playing Division I basketball."
Sunday afternoon, Anthony D'Avanzo, a 6'8″ forward from Lewis College, also committed to the Salukis.  The redshirt junior transfer is another scoring threat who averaged 16 points last season, as well as eight rebounds.  He also proved to be a fantastic 3-point shooter for the Flyers, nailing 40 percent of his shots beyond the arc.
The Salukis have three scholarships remaining for next season.