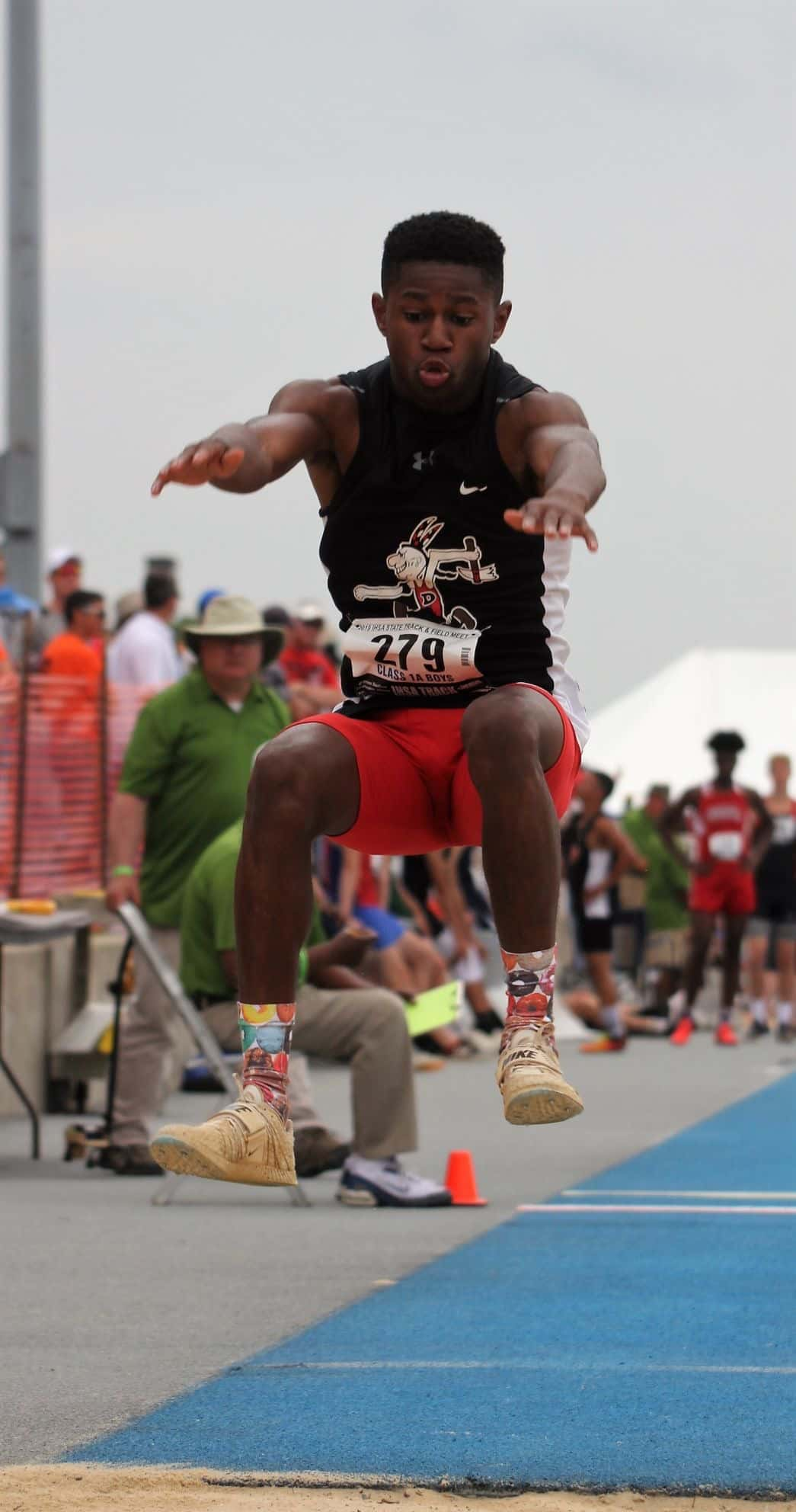 Dasani Edward is a three-sport athlete at DuQuoin High School, known for his blazing speed on the football field, which has earned him an All-Conference nod.  Edward was primed for a big season in Track & Field before COVID-19 hit the Southern Illinois region.  He also competed in basketball.
Edward was the 2019 Class A State Long Jump Champion. He is a 5 time All State Track & Field Athlete. He earned All State honors in the Long Jump, Triple Jump, 400m Relay, and 800m Relay.
"He is a great young man who would like to compete at the collegiate level in Track & Field," says DuQuoin Athletic Director Derek Beard.
---
If you know a senior athlete (high school or college!) who's season was cut short due to the Coronavirus please nominate them on our Senior Hot Shots page for a chance to be recognized!