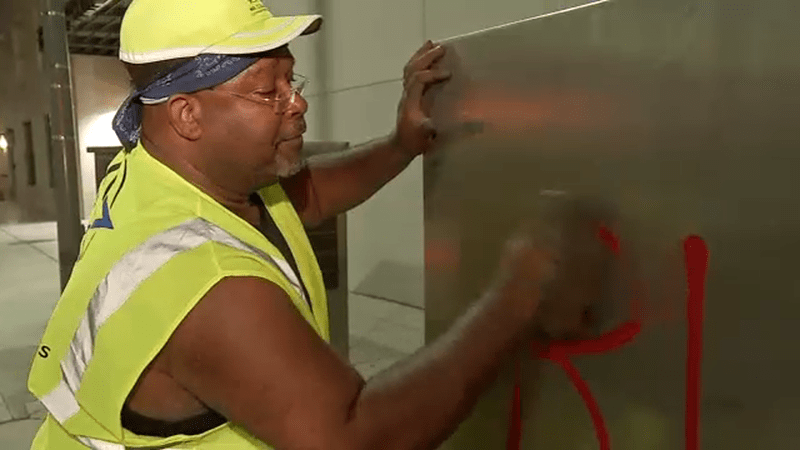 Vandalism, looting and fires dominate the TV news. But every morning away from the cameras, large groups volunteer to sweep debris, pick up garbage and power-wash graffiti.
Many cities have hired crews. Still, neighborhood residents volunteered to help clear the mess. They arrive almost as soon as curfew lifts with brooms, shovels and Hefty garbage bags.
Seattle Police Chief Carmen Best praised the efforts, (quote) "I'm totally inspired. So wonderful and heartening to see these volunteers helping to clean up the destruction and the graffiti." (People)
An army of volunteers are tackling the clean up in Center City and Rittenhouse. The healing process has begun. Peaceful protests splintered off into violence and looting last night… this morning were seeing the best of Philly! @6abc #PhillyProtests #PhillyCleanUp pic.twitter.com/JmRJAuoUTZ

— Christie Ileto (@Christie_Ileto) May 31, 2020
---
Meanwhile, in Houston, TX, Brian Irving saw the destruction from his home, and decided to go downtown with his pressure washer and start removing graffiti.  Check out the news story about Brian in the video clip below from KTRK-TV in Houston.
---