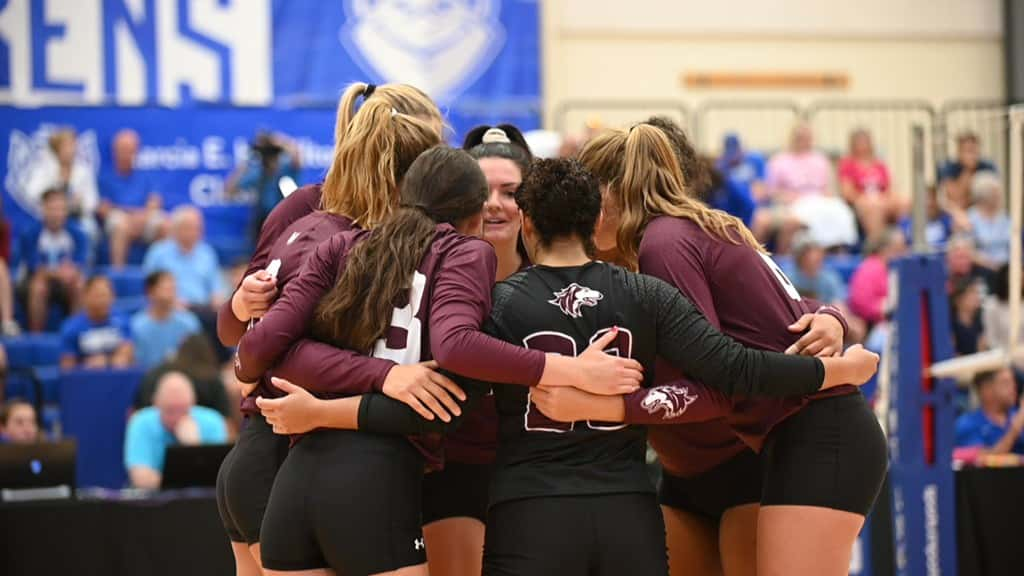 CARBONDALE, Ill. — The Southern Illinois University volleyball team has announced its tentative schedule for the 2020 campaign, head coach Ed Allen announced on Monday.
The Salukis improved greatly in Allen's first season as head coach, as their +9 win differential from the 2018 season was the 10th-best in the nation in 2019. Three of SIU's 14 wins last season were against teams that advanced to the NCAA Tournament: SEMO (W, 3-2), Alabama State (W, 3-2) and Illinois State (W, 3-2).
SIU's 2020 schedule consists of five opponents that played postseason volleyball a year ago; SEMO, UNI, Illinois State, Northwestern State and Tulsa. Southern will also play a total of 12 matches against program's that finished the 2019 season in the top half of the RPI.
"We have a much more difficult schedule then we had last year," second-year head coach Ed Allen said. "We are opening the season with a tournament at Arkansas, which is a solid SEC team that should be in the upper-half of that league this year. We also have a tournament at Memphis, who had a great turnaround as well last year. I think the preseason portion of our schedule is sprinkled with teams that are NCAA Tournament caliber teams or are on the cusp of being that."
Southern opens the 2020 regular season on August 29-30 with three matches at the Arkansas Classic, hosted by the University of Arkansas. SIU will take on the Razorbacks, Davidson and Louisiana Tech during its season-opening tournament.
The Salukis will go back on the road the following weekend to take part in the Memphis Tiger Brawl on Sept. 4-5. Southern will tangle with Northwestern State, Memphis and Tennessee State during the two-day tournament.
Southern will then play six of its next seven matches at home, including back-to-back weekend tournaments at the Banterra Center. SIU will welcome Western Illinois, Eastern Illinois and USC Upstate on Sept. 11-12 for the Saluki Bash. The Salukis will play a mid-week match at UT Martin on Sept. 15 before hosting SEMO, Tulsa and Central Arkansas for the Saluki Invitational from Sept. 18-20.
"Having a lot of players back who experienced success last year and are hungry for more of it will help push us through a competitive pre-conference schedule and better set us up to be in the top-six of the league come time for the conference tournament," Allen said.
SIU returns 10 letterwinners from a year ago, which includes six that played at least 100 sets a season ago. The returners are led by all-conference returnees Hannah Becker and Rachel Maguire. Southern will also welcome a talented group of 10 newcomers to the mix in 2020.
The Salukis open their 18-match Missouri Valley Conference slate on Friday, Sept. 25 at Missouri State. Southern's home conference opener is set for Sept. 28 against Bradley. Senior Night will be on Nov. 14 against Valparaiso and Southern will close out the 2020 regular season on Nov. 21 at Bradley.
"I think the Valley will be stronger this season," Allen said. "It has the potential to look a lot like it did in 2018, where the MVC had five teams advance to the postseason."
The MVC Tournament, which will be hosted by Illinois State, is set for Nov. 26.