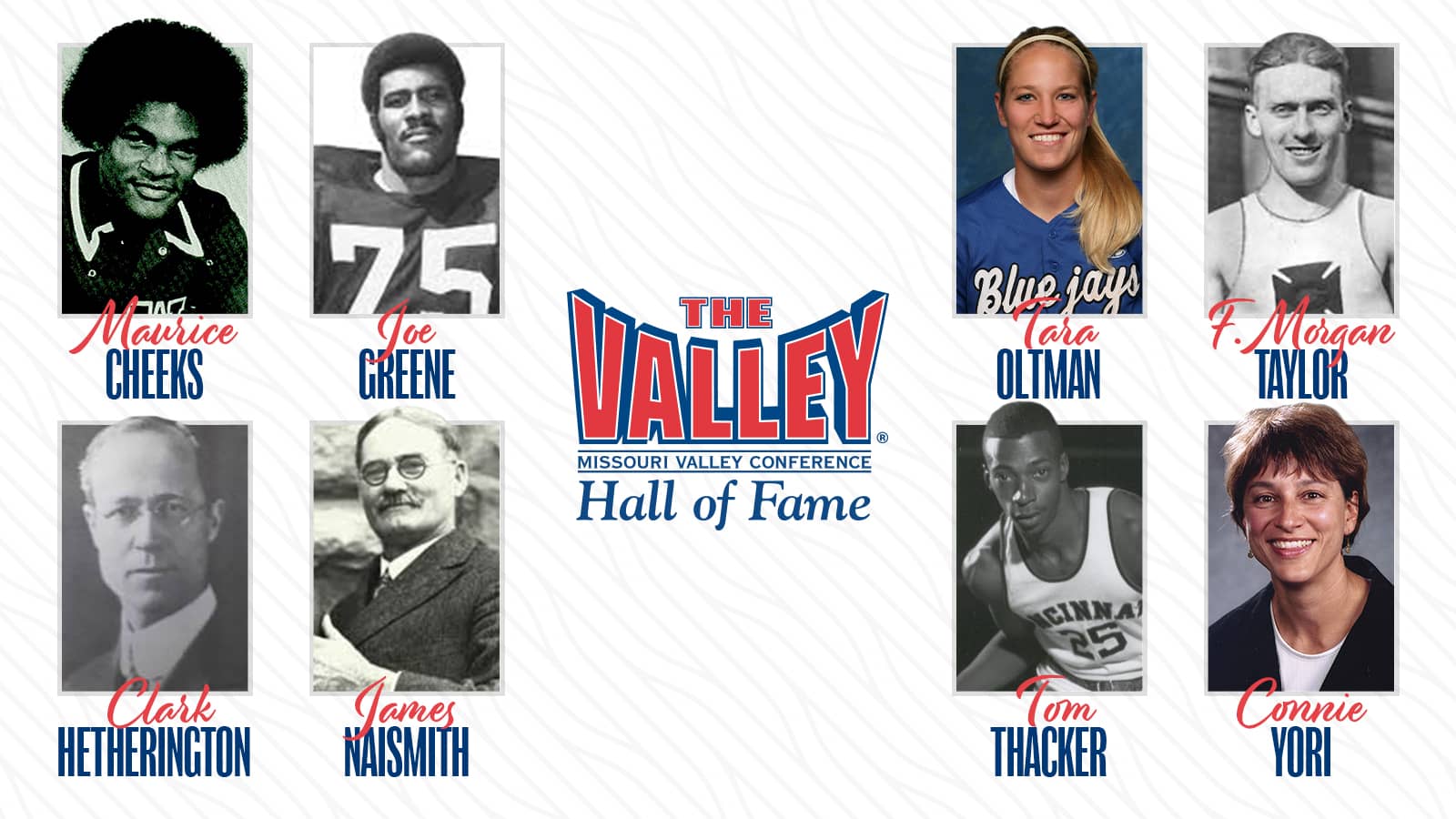 The Missouri Valley Conference has announced its 2021 Hall of Fame Class.
Maurice Cheeks, West Texas (MBB)
Joe Greene, North Texas (FB)
Clark Hetherington, Missouri (Admin.)
James Naismith, Kansas (Admin.)
Tara Oltman, Creighton (SB)
Morgan Taylor, Grinnell (FB/Track)
Tom Thacker, Cincinnati (MBB)
Connie Yori, Creighton (WBB)
The 24th MVC Hall of Fame class features two of the league's "Founding Fathers" in Clark W. Hetherington of Missouri and James Naismith of Kansas; an Olympic track champion in F. Morgan Taylor of Grinnell; a college basketball Hall of Famer in Maurice Cheeks of West Texas State; a two-time NCAA champion in men's basketball in Tom Thacker of Cincinnati; a star women's basketball player and coach in Connie Yori of Creighton; the league's first three-time softball MVC Pitcher of the Year in Tara (Oltman) Higgins of Creighton; and a Pro Football and College Football Hall of Famer in "Mean" Joe Greene of North Texas State.
Full Story:   Click Here