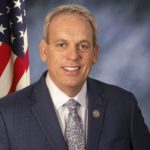 HARRISBURG, Ill. (WJPF) – Illinois State Senator Dale Fowler is announcing the investment of nearly $19 million in port and broadband improvements for southern Illinois.
$11.2 million will go to the Shawneetown Port Project for the purchase of cargo handling equipment, storage facilities, and upgrades to the existing facility, and more.
$7.5 millions is being invested in broadband internet improvements.
$500,000 will go to Clearwave communications for internet improvements in Saline, Williamson, and Johnson counties. Protek Communications will get $2 million for internet improvements in Williamson County. WKT Telecom Cooperative will get $5 million for internet improvements in Union and Pulaski counties.