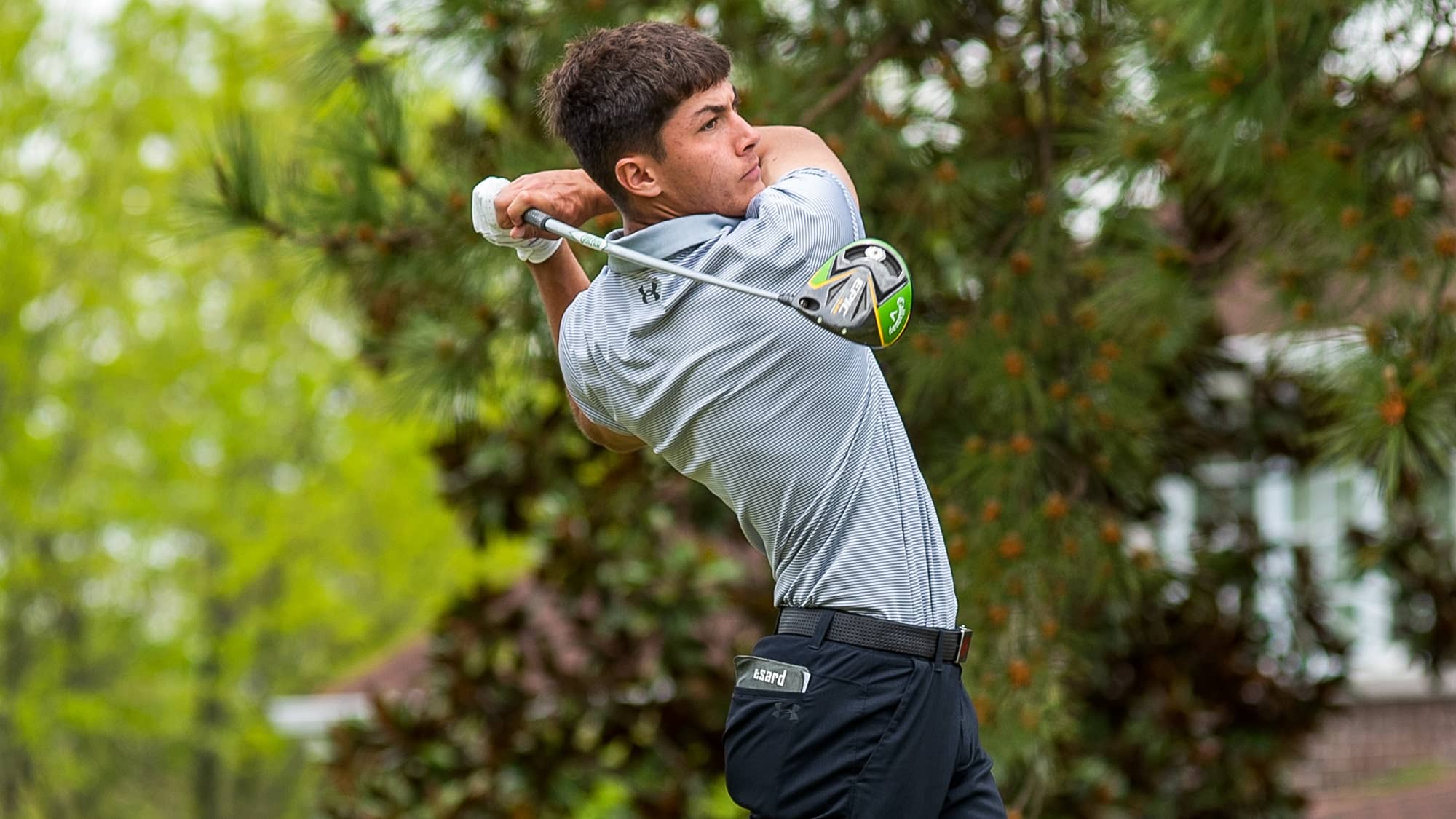 NORMAN, Okla. — Southern Illinois men's golf senior Matthis Besard was named to the PING Midwest All-Region Team, the Golf Coaches Association of America (GCAA) announced on Sunday. Besard was one of 25 players named to the Midwest region team and was the only Missouri Valley Conference player honored.
Besard's season highlights include a season-best round of 64 (-8) at the Savannah Harbor Invitational, finishing first with a mark of 200 (-16) for the all-time low 54-hole score in Southern Illinois men's golf program history. His seven collegiate-career individual tournament wins are the most at SIU and he is the all-time leader in career rounds in the 60s at Southern Illinois.
Besard finished in the Top-3 in seven consecutive starts with his four wins coming at the Zach Johnson Invitational, Grover Page Classic, Savannah Intercollegiate, and Desert Mountain Collegiate. He was recognized by the league as the MVC Golfer of the Week six times during the 2021-22 season to earn the MVC Golfer of the Year award and was voted onto the All-Conference team for the third time in his collegiate career.
Besard currently holds the No. 168 ranking in the NCAA according to Golfstat with a 70.80 adjusted stroke average.
Division I PING All-Region Team – Midwest
Griffin Barela, Wisconsin
Matthis Besard, Southern Illinois
Cole Bradley, Purdue
Davis Chatfield, Notre Dame
Adrien Dumont de Chassart, Illinois
Hunter Eichhorn, Marquette
Chris Francoeur, Louisville
Josh Gilkison, Kent State
Thomas Giroux, Oakland
Tyler Goecke, Wright State
Piercen Hunt, Illinois
Palmer Jackson, Notre Dame
Sam Jean, Cincinnati
Taichi Kho, Notre Dame
Tommy Kuhl, Illinois
Mac McClear, Iowa
Ashton McColloch, Michigan State
August Meekhof, Michigan State
Maxwell Moldovan, Ohio State
David Nyfjäll, Northwestern
James Piot, Michigan State
Herman Sekne, Purdue
Adam Wallin, Ohio State
Joe Weiler, Purdue
Jiri Zuska, Louisville