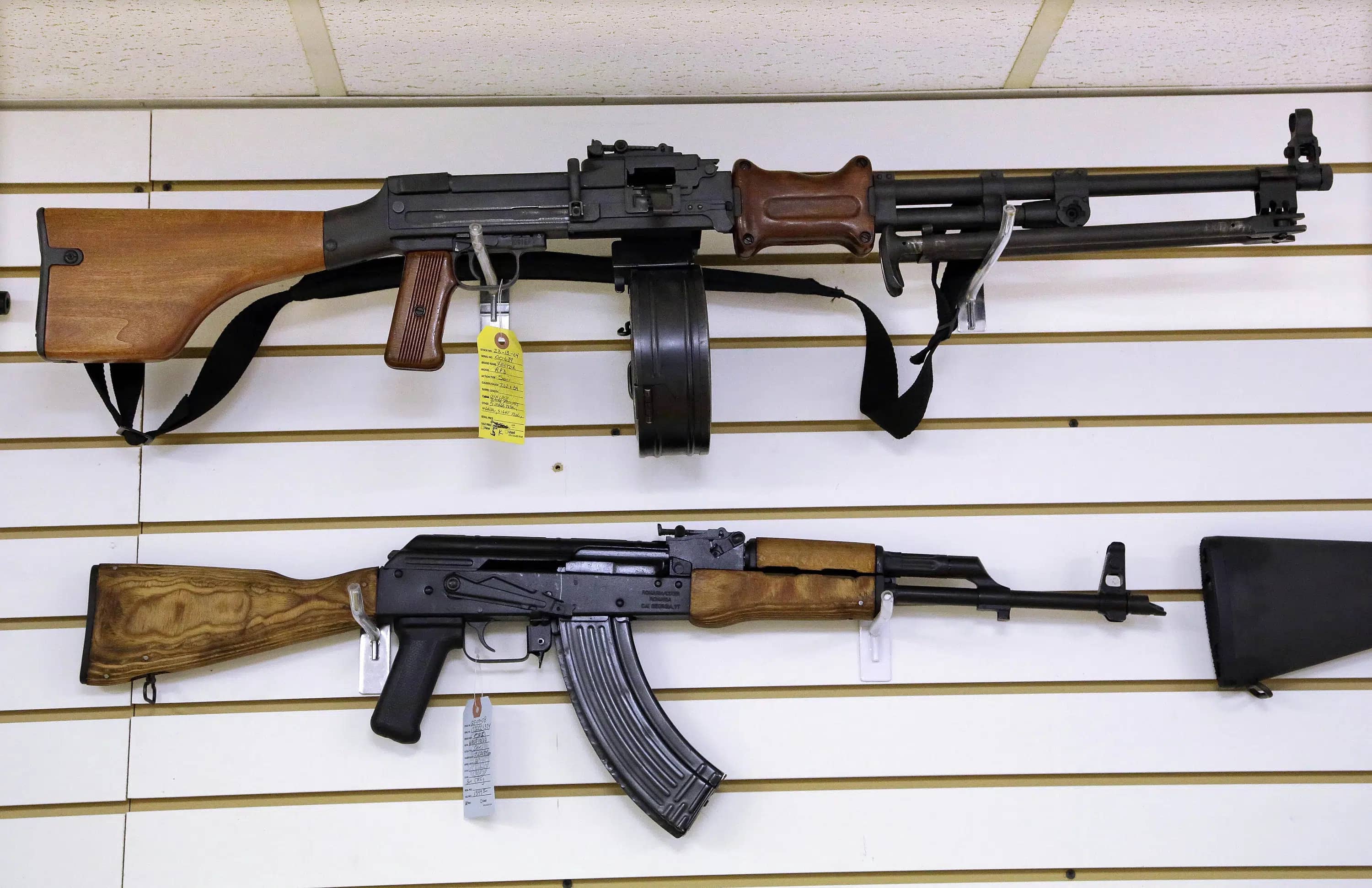 Nearly three weeks since Illinois' gun ban has been enacted and the lawsuits against the measure stack up, some of the Democrats who voted against the bill aren't talking.
 In the House, there were several Democrats that either didn't vote for the gun ban or abstained from casting a vote at all.
 Democratic state representatives who voted against the measure are state Reps. Anthony DeLuca, D-Chicago Heights, Mike Halpin, D-Moline, Larry Walsh Jr., D-Elwood, and Lance Yednock, D-Ottawa.
 Halpin is now a state senator. Asked Wednesday to explain his vote, Halpin declined to comment.
 In the Senate vote of House Bill 5471, Patrick Joyce, D-Essex, Eric Mattson, D-Joliet, Kris Tharp, D-Bethalto, and Dorris Turner, D-Springfield, voted no.
 Turner declined to comment on multiple occasions when approached Wednesday. Joyce also declined comment.
 Illinois State Rifle Association Executive Director Richard Pearson said some Democrats have blended districts while others he said were "bullied into voting for it."
 "There's tremendous pressure by their own caucus on the downstate Democrats because they don't agree with all the things that Chicago democrats want to do so we have a split there in the Democrat party," Pearson told WMAY.
 State Sen. Dave Koehler, D-Peoria, was listed as not voting. He said there were things he supported and things he didn't, but declined to elaborate.
 "Legislation, as always, kind of shades of gray and sometimes on these kinds of issues I just felt I couldn't go either way," Koehler told The Center Square Wednesday. "Waiting to see what happens in the courts and we may have to come back and look at some other fixes."
 In one case challenging Naperville's gun ban that was amended to include the state's gun ban, a federal judge Friday took a temporary restraining order under advisement with a ruling expected soon.
 A temporary restraining order ruling in a White County state-level case is also pending.
In separate cases from the Illinois State Rifle Association and the Crawford County state-level case that was moved to federal court, Illinois State Police Director Brendan Kelly requested and extension of time to file and respond to motions for a preliminary injunction.
In the federal case brought in the Southern District of Illinois by the Illinois Gun Rights Alliance, summonses were issued and the case was reassigned to Judge Nancy Rosenstengel. Rosenstengel is also the judge in the Crawford County case Kelly requested be consolidated with three other federal cases.