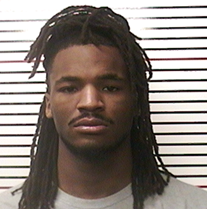 A Carbondale man has been arrested after he was found to be in possession of a loaded firearm.
22-year-old Stephan Harris was taken into custody around midnight on Friday in the 500 block of East Main Street.
Officers also issued several traffic citations to Harris. He was released pending a court appearance.