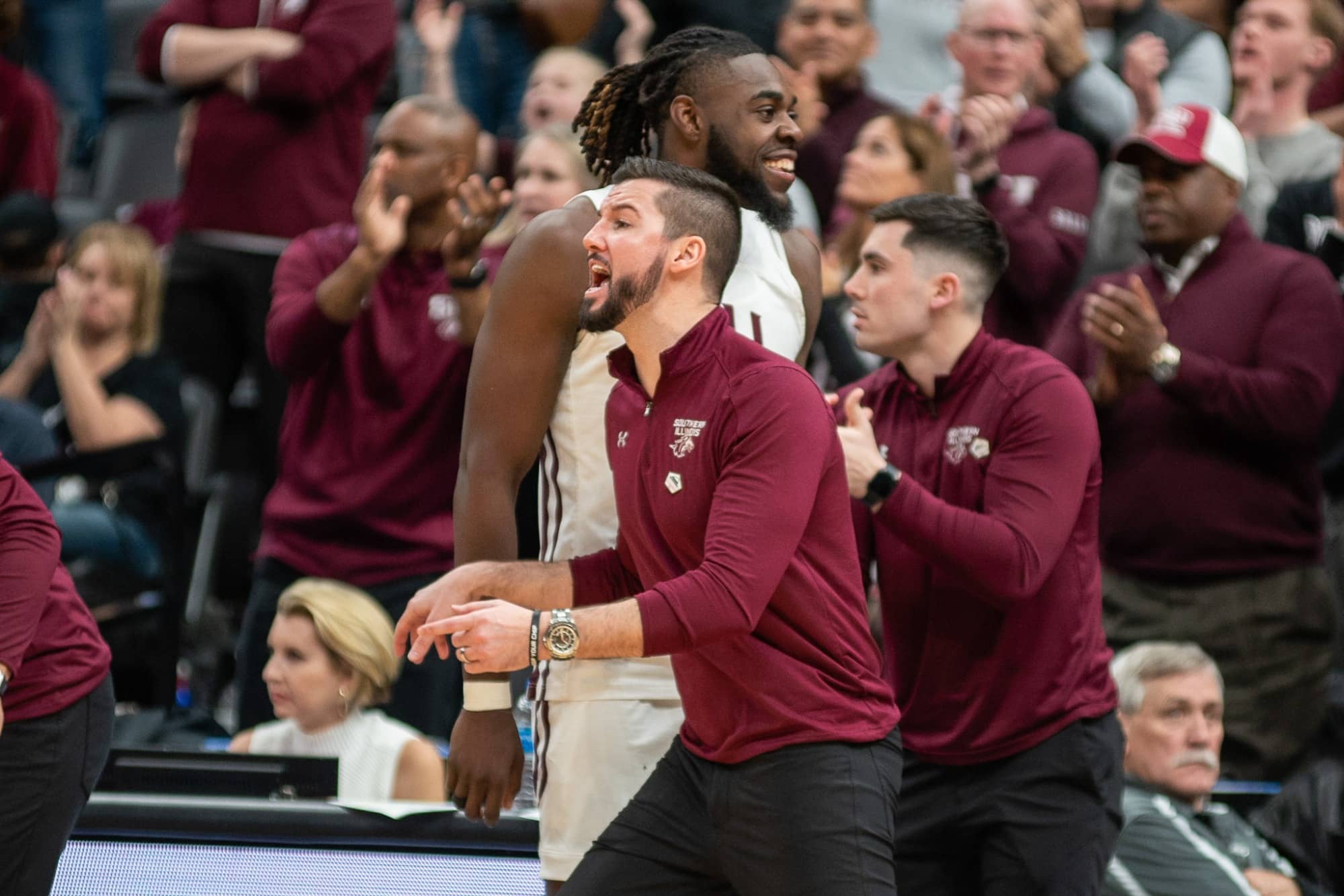 SIU men's basketball assistant coach Brendan Mullins has been known as Saluki head coach Bryan Mullins' right-hand man since he arrived on campus.  The elder Mullins is now beginning to turn some heads in college basketball.
Brendan Mullins was named to the Silver Waves Media 2023 75 Rising Stars list of Impactful Men's Mid-Major Assistants on Wednesday.
Prior to Southern Illinois, the elder Mullins spent two seasons at Illinois State – where they reached the MVC Championship in 2018.  Before that, Mullins spent five seasons at Wright State with two as the director of basketball operations and three seasons as an assistant coach.