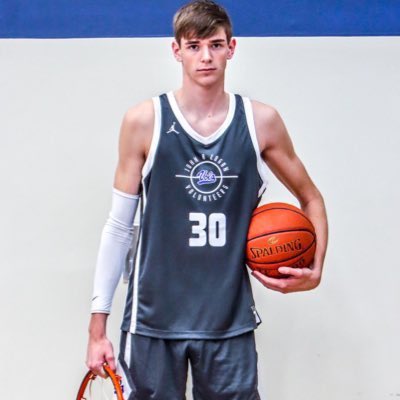 John A. Logan College big man and Cobden native Elliott Lowndes was officially invited to the JA48 on Thursday by twitter's @JUCOadvocate.
Our next invitation to JA48 in Houston goes to 7'0 C Eliot Lowndes of John A Logan!!! July 6-7 in Houston in partnership with @PRO16League

BE THERE!!!! pic.twitter.com/cu3WkrQGIJ

— JUCOadvocate – Brandon Goble (@JUCOadvocate) May 25, 2023
The JA48 is a junior college basketball showcase that invites 48 of the top junior college freshmen in the country to play in the event each year.  It is considered one of the top recruiting events for upcoming JUCO sophomores.
Logan players have recently become a staple in the event.  In 2020, both power forward Sydney Curry and center Jamarion Sharp were invited to the event.  In 2021, guard Detrick Reeves Jr. received an invitation.  And in 2022, big man K.J. Debrick was invited.
Additionally, former Vols head coach Kyle Smithpeters served as head coach of one of the six teams in 2021.
The 7'0 Lowndes will compete in the JA48 in Houston this summer July 6th and 7th.