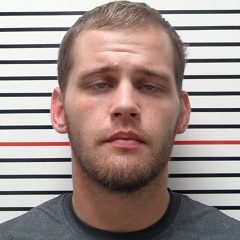 A Johnston City man will spend the next three years in state prison on charges he stole a purse and cellphone out of a car that was parked in Carbondale.
Investigators used the stolen cell phones GPS tracking device to locate 27-year-old Joshua Hewlett as he was travelling on Interstate 57 who then admitted to stealing the items.
Hewlett told police where to find the purse and it was later recovered.