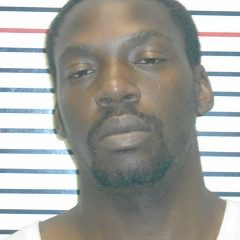 A Herrin man will spend the next four years in state prison on theft charges.
According to Jackson County State's Attorney Michael Carr, 30-year-old Devale Fredericks pleaded guilty to stealing an elderly woman's coin purse right out of her hands while she was sitting inside of a Murphysboro business.
Fredericks was  caught on surveillance video grabbing the purse.