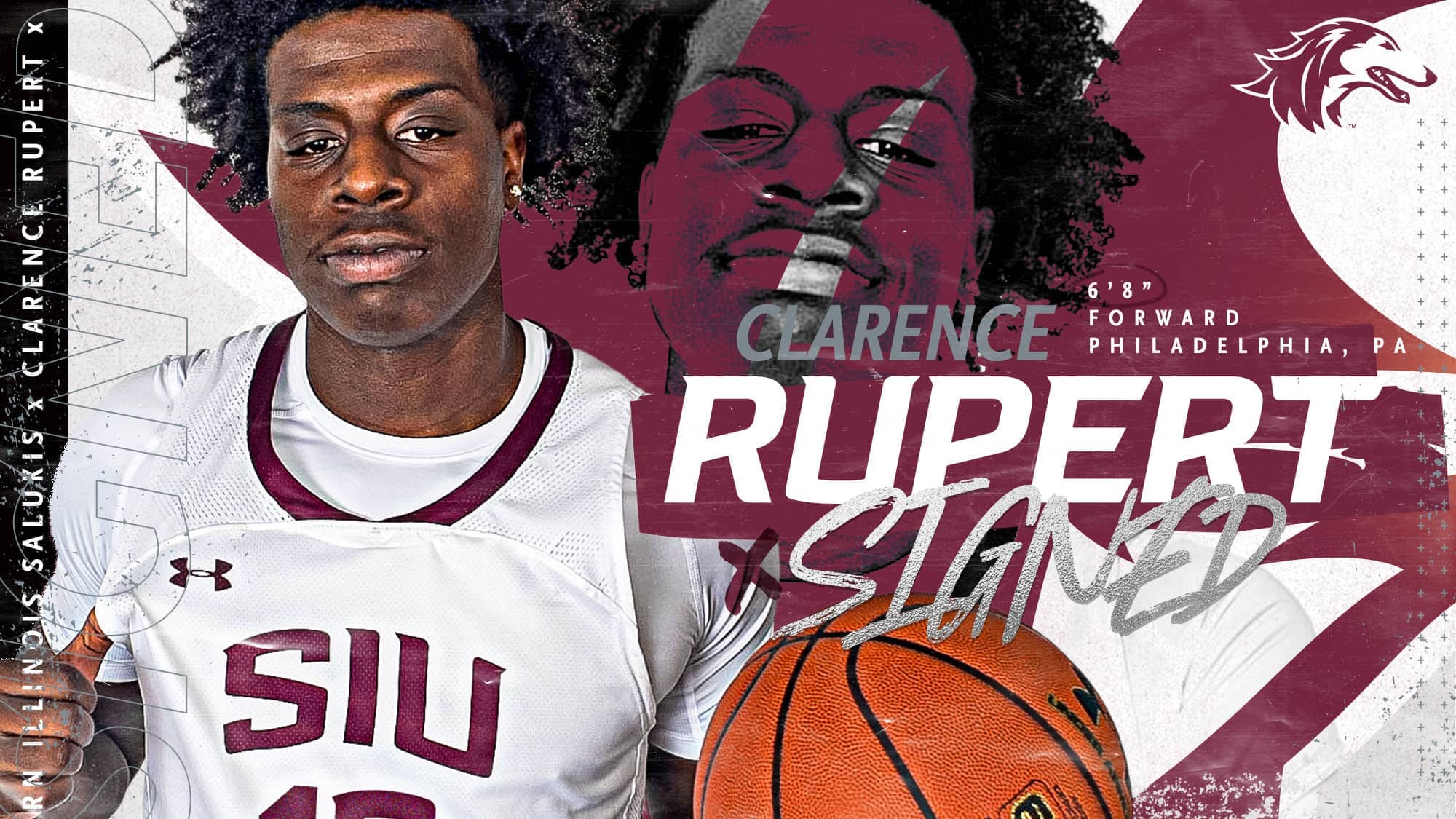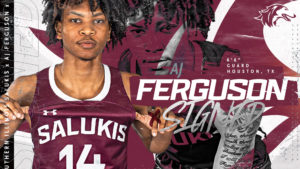 CARBONDALE, Ill. — Southern Illinois men's basketball coach 
Bryan Mullins
announced today that the program has signed Saint Peter's transfer forward Clarence Rupert and 6-foot-6 transfer guard AJ Ferguson
A native of Philadelphia, Pa., the 6-foot-8 true freshman was the starting center for Saint Peter's last season during the Peacocks' historic run to the Elite Eight of the NCAA Tournament. Rupert averaged 4.4 points, 2.5 rebounds in just over 13 minutes per game on the year. He has three years of eligibility with the Salukis."Clarence is just scratching the surface of what type of player he can be," Mullins said. "He has a great feel for the game and plays with toughness and competitiveness at all times."
When the stakes were at their highest, Rupert was at his best last season. In four NCAA Tournament games versus Kentucky, Murray State, Purdue and North Carolina, he scored 26 points on 12-of-22 field goals. In the Sweet 16 win over Purdue, he scored the first seven points for Saint Peter's and had 11 total in the first half.
Perhaps the most impressive aspect of his NCAA Tournament performances came on defense, where he battled toe-to-toe with two All-Americans and a conference Player of the Year.
"I just went out there and played the same defense I'd been playing all year long," Rupert said. "I'm tough, I'm a dawg. I'm not going to let you out-dawg me in front of anybody. That's not how I roll."
Rupert's regular-season highlights included 11 points on 5-of-6 shooting at St. John's and eight points at Providence. For the season, he recorded a positive assist-to-turnover ratio (20-19), uncommon for a big man.
"He impacts the game in a lot of ways that do not show up on the stat sheet," Mullins said. "I love the passion that he plays with. His team's success in postseason motivates him to want to get back to the NCAA Tournament."
Rupert attended Miller School Of Albemarle in Charlottesville, Va. and was a four-time All-State selection and two-time Player of the Year. He helped lead is team to a state championship as a junior.
A native of Houston, Texas, Ferguson averaged 11.1 points, 3.7 rebounds and 1.7 assists last season as a true freshman at Division II East Central University in Oklahoma. He has three years of eligibility remaining with the Salukis.
"AJ is an explosive player who can score at all three levels," Mullins said. "He is also a versatile defender and takes a ton of pride guarding."
Ferguson's college career began last fall at Arkansas, when he scored eight points off the bench in a 77-74 exhibition loss to the Razorbacks. East Central led by as many as 14 points in the second half against an Arkansas team that finished its season in the Elite Eight of the NCAA Tournament.
By mid-December, Ferguson became a starter for ECU, and during the final nine games of the season, he averaged 14.1 points per contest.
"The game slowed down for me," Ferguson said. "I realized I can do this, even though I'm a freshman. Offensively, I like to get the rim. I can shoot it, as well. I'm long, athletic, explosive at times, try to get some dunks in."
On the year, he shot .502 from the field, including .359 from 3-point range, and converted .777 of his free throw attempts.
At Cypress Ranch High School, Ferguson became the first player in school history to score 1,000 career points, and he set school records for points and blocked shots in a season, and single-game records for assists and rebounds.
"He left a legacy at his high school and wants to do the same thing here at SIU," Mullins added. "His character, work ethic and competitiveness fit what we are about as a program. He is someone who will continue to get better every year because of his love for the game."
Ferguson was a three-time All-District selection in high school and the Houston Chronicle Defensive Player of the Year.
"Being competitive on defense, that's what makes basketball fun to me," Ferguson said. "It's pride, really — whoever it is in front of you — being competitive and saying, 'I'm going to stop you from scoring.'"
Rupert and Ferguson join a spring signing class that also includes George Mason-transfer point guard Xavier Johnson, Evansville-transfer guard Jawaun Newton, and East Central-transfer guard AJ Ferguson.